Adom Fm presenter and anti-corruption crusader Captain Smart have released a list of the salaries of some government appointees in various top position in the country.
Captain Smart on his morning show on Adom Fm questioned why the country is not progressing but rather deteriorating despite giving out huge monies to people as monthly allowance and salaries.
Also Read: Captain Smart calls his bosses "Fools" after they released a statement confirming his arrest
"Ghana is heading towards a financial reckoning because of exorbitant privileges. There are too many public employees doing little work and getting crazy salaries and benefits at the expense of the taxpayer," Captain Smart wrote.
According to the Anti-corruption crusader, he does not believe top public officials must be given such high salaries when in fact their output and productivity at work is nothing to write home about.
"This is not a knock against public service individuals but this is a knock against the system that employs them," he revealed.
Also Read: Multimedia disassociate itself from Captain Smart and bodyguards case
Check out the list as presented by Captain Smart
Dr. Ernest Addison – Governor of the Bank of Ghana – GHC 124,100
2. Kofi Nti – Boss of the Ghana Revenue Authority (GRA) – GHC 102,102 
Also Read: Captain Smart descends on Evang. Addai over his blood donation comments
3. Joseph Boahen Aidoo – COCOBOD Boss – GHC 75, 102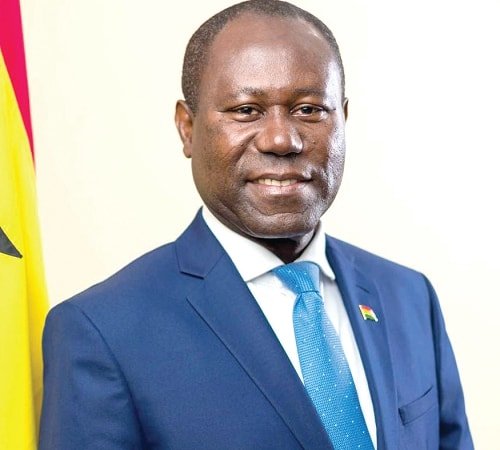 4. Dr. John Ofori- Tenkorang – SSNIT Boss – GHC 88, 606 
Here are the other salaries of other powerful government officials as revealed by Captain Smart:
5. Agriculture Development Bank (ADB) Boss – GHC 69, 707
6. National Investment Bank Boss – GHC 66, 666
7. Bulk Oil Storage and Distribution (BOST) boss – GHC 74, 203.19
Also Read: Police reveal why Captain Smart was arrested at NPP delegates conference
8. Ghana Commercial Bank (GCB) Boss – GHC 59, 203.19
9. Tema Oil Refinery (TOR) Boss – 58, 203.91
10. Economic and Organised Crime Office (EOCO) boss – GHC 66, 909.76
11. Bureau of National Investigations (NIC) Boss – GHC 67, 909.66
12. VRA BOSS – GHC 79, 997
13. ECG BOSS – GHC 69, 909
14. GBC BOSS – GHC 49, 999. 69
Also Read: Karma: Angel Obinim's boy blast Despite Group for calling Evangelist Addai mad
15. DVLA BOSS – GHC 52, 303. 24
16. National Security Boss – GHC 79, 990. 10
17. Buffer Stock boss – GHC 39, 999.99
18. National Service Boss – GHC 47, 770
19. GOIL MD – GHC 59, 777.12