The shocking death of a young mother of one who met her untimely death last Thursday has sent social media into a frenzy.
According to reports, Maa Adwoa was shot to death by her police inspector boyfriend whose nickname has been given as Taakum.
As claimed by sources, Taakum shot Maa Adwoa to death based on the reports he got that she was cheating on him after finding another guy who's much richer than him.
Unable to bear the pain, deceit, heartbreak and betrayal, Taakum decided to end Maa Adwoa's life to teach her a lesson.
READ ALSO: Close friend reveals why the police inspector shot and killed Maa Adwoa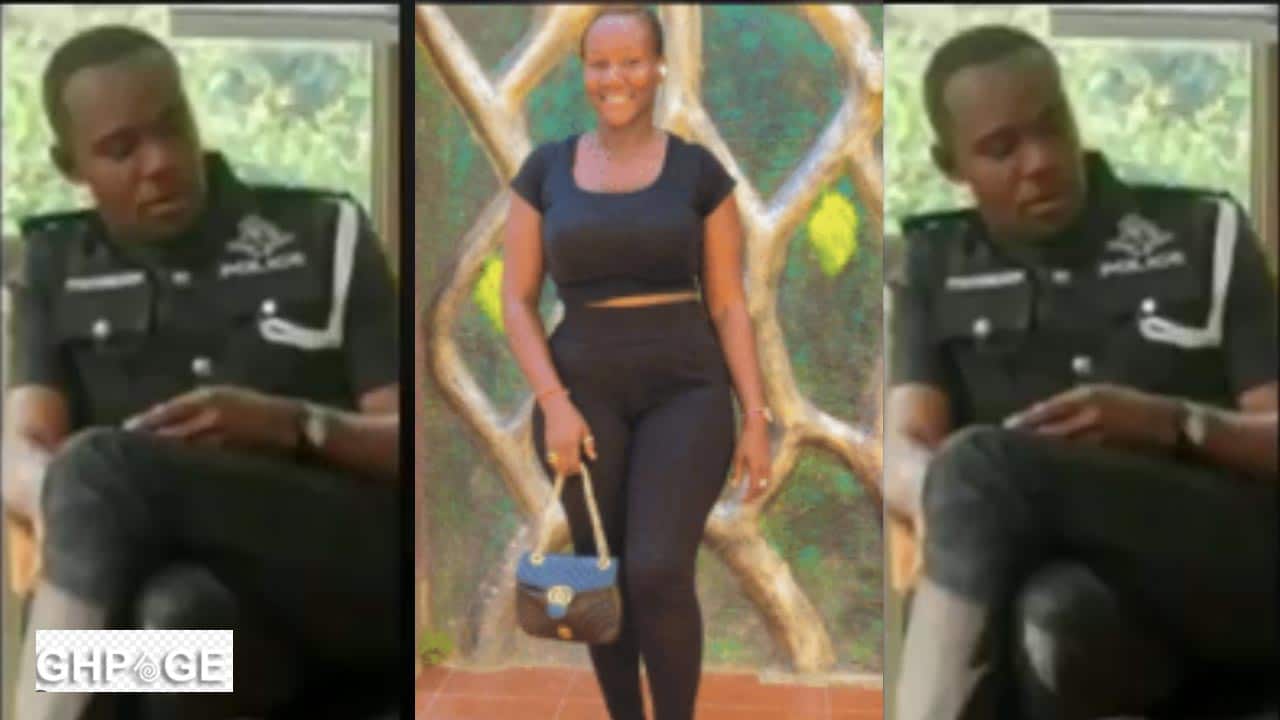 Amidst the brouhaha, a CCTV footage which captures the moment Maa Adwoa met with her boyfriend at the forecourt of Dufie Towers in Adum Kumasi and the period he shot her to death has surfaced online.
As seen in the video, Maa Adwoa was aggressively arguing with her boyfriend and denying the allegations of cheating on him.
In the middle of the fierce of argument, Taakum paused to hug and kiss Maa Adwoa and later drew a gun from his pocket.
READ ALSO: Watch the full CCTV footage of how the police inspector boyfriend shot and killed Maa Adwoa
Maa Adwoa went on her knees to beg Taakum not to shoot her but he refused to listen to her and proceeded to fire the first shot on her forehead.
And later shot her neck and fired the remaining three bullets at her stomach.
Watch the video below to know more…
READ ALSO: CCTV footage shows how Police officer boyfriend kissed Maa Adwoa before shooting her 5 times to death