The biggest news in Ghana right now is the video of Kan Dapaah, the National Security Minister modeling sexily for a young lady in a viral video.
The young lady Kan Dapaah was modeling for has been identified as Chantelle Kujawu born Selassie Gertrude Bedzo.
SEE ALSO: Busted: Man who connived with the Slay Queen side chick to record and leak Kan Dapaah's video exposed (Photos)
It was later discovered exclusively by Ghpage.com that Chantelle despite her slaying culture is a mother with 3 children.
Well, the ex-husband of Chantelle has come out to speak about his ex-wife, Chantelle and how they got divorced.
According to the man identified as Charles Ampofo, before he met and married Chantelle, she had one child without a man.
SEE ALSO: Chantelle, Lady who set up Kan Dapaah finally speaks- Tells her side of the story (Screenshot)
But he didn't bother and married her. They had another child during their stay together us a husband and wife.
But a couple of years later, Chantelle defrauded her own husband a huge sum of money and fled the marriage.
After spending all the money, she got hooked on the expensive lifestyle. She currently has 3 children and she is also one of the biggest Slayers in Ghana.
SEE ALSO: She is a mother of 3 and close friend of Nana Aba and bridesmaid at Becca's wedding – More details of Slay Queen who leaked Kan Dapaah's Tape (Photos, Video)
Mr. Charles Ampofo remarried after Chantelle left. Chantelle, on the other hand, is still slaying and has made a name and money for herself.
Currently, Chantelle is based in both Ghana and Canada but she moves across the world living a luxurious lifestyle
Check out the former husband of Chantelle and his current wife wedding picture below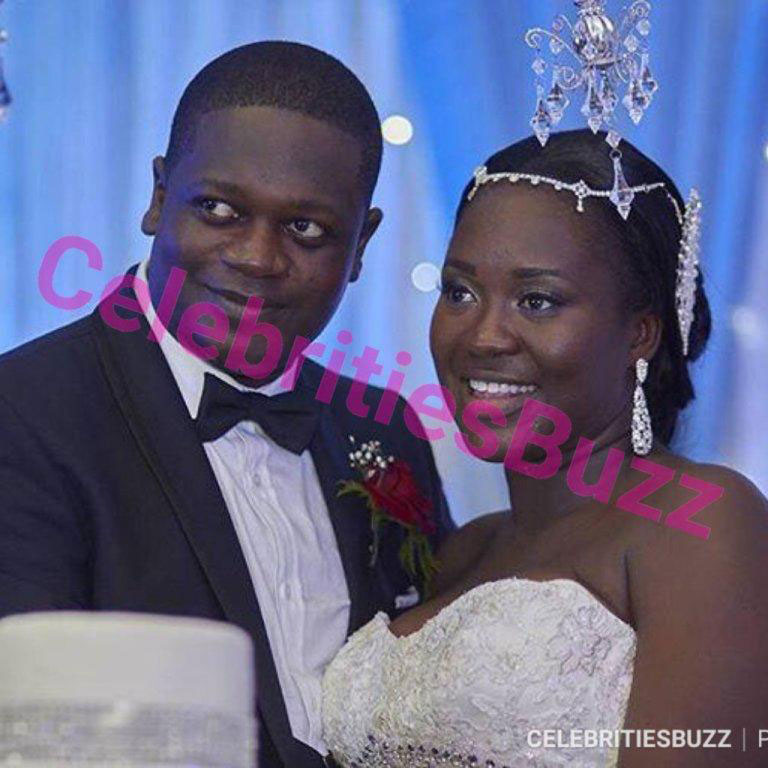 SEE ALSO: Nana Aba Anamoah accused of being the biggest Slay Queen Pimp in Ghana – Lady tells her story on social media (Screenshots)
Kennedy Agyapong has however issued a strong warning to Chantelle to stand well if she is determined to do things to affect the NPP government.
Kennedy Agyapong revealed the lady has said in audio obtained by him that she will bring down the government if Ghanaians do not stop insulting her.
SEE ALSO: Something must kill a man-Video of Chantelle shaking her big booty proves why big men can't resist her temptations (Watch)
Kennedy Agyapong dared Chantelle to go ahead and release more videos and she will see where power lies.