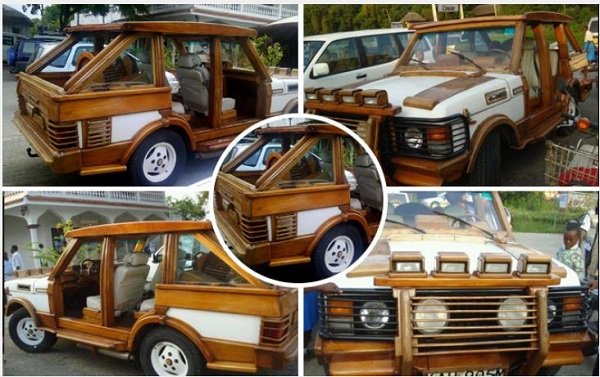 Get Ghana Latest News in your inbox each morning.
SUBSCRIBE
Well, it is now becoming clear that young Africans are now putting their natural giving capabilities into good use as more and more African geniuses are making good use of modern technology to come up with groundbreaking ideas and inventions.
A well talented and skillful Kenyan artist has built a fantastic wooden Range Rover that carries all the features of the white-made Range Rovers and is very perfect.
Making an inspection on this extraordinary creation, it was gathered that the African version of the Range Rover Vehicle has its own weight and Strength as compared to the white-made ones
Check Out Photos Of The African Wooden Range Rover Below…….
SCROLL DOWN to NEXT PAGE and click to view more images on the story…..