According to information reaching Ghpage.com, Chris Attoh has abandoned a movie shoot in Los Angeles in the USA and has jetted off to Maryland to see the current state of his wife, Bettie Jenifer who has been shot dead in Maryland, USA.
Because the identity of Bettie Jenifer was not immediately known to the police, Ghpage.com gathers it was early hours of today, 11th May that Chris Attoh was informed of his wife's death.
SEE HERE: Chris Attoh's wife, Bettie Jenifer shot dead in Maryland, USA-Here is what happened [Photos]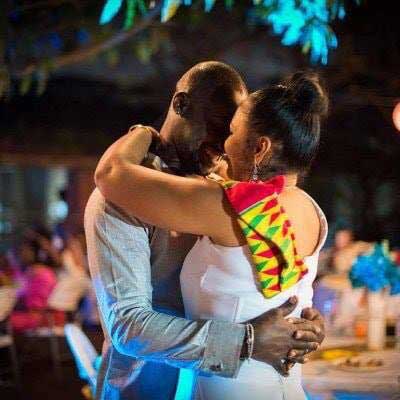 Chris Attoh we are told has been in Loss Angeles for weeks now shooting a blockbuster movie and has not been at home in a while. For now, Bettie Jenifer has been placed at the morgue pending autopsy in Maryland.
According to the police report, Bettie Jenifer was shot dead by an unknown killer who has only been described as "a black male with a thick build and black hair, wearing a dark shirt and pants."
SEE ALSO: Here are PHOTOS of Bettie Jenifer, Chris Attoh's wife who has been shot dead in the USA and Details of how she was killed [SEE]
Bettie had closed from work around 5:00 PM and was walking on his car yesterday, Friday 10th May 2019 when she saw the killer holding a gun approaching her.
She ran for her life but the killer shot at her multiple times. She was pronounced dead when she was rushed to the hospital.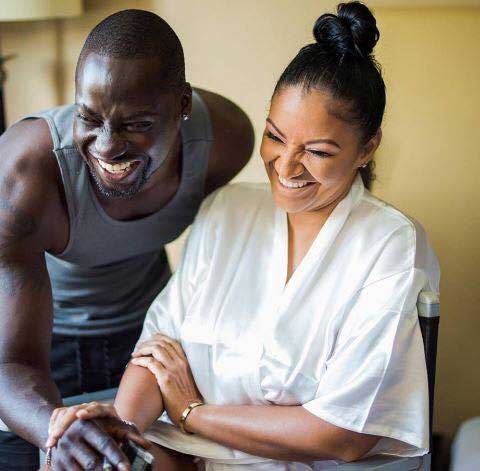 Chris Attoh married the US citizen, 44-year-old Bettie Jenifer in October 2018 at Dansoman, Accra in a private wedding ceremony.
SEE ALSO: Juliet Ibrahim in trouble as her Nigerian ex-boyfriend, Iceberg Slim exposes her [Details]
For the past week, it has been rumored Chris and Bettie have divorced. It all started when Chris deleted all her photos from his Instagram page.