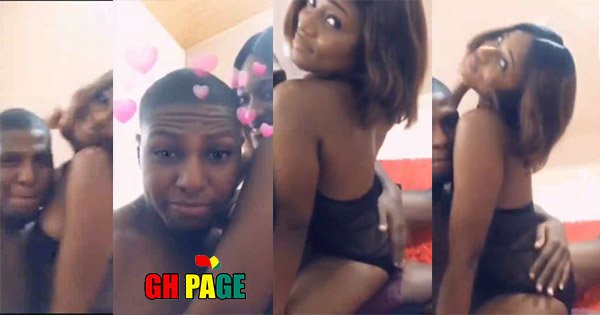 Actress Christabel Ekeh has given us proof that she's always at it when it comes to n*dity. The actress who never regretted showing her n*de to the world in a video GhPage.com has gotten shows the popular actress making love with a man identified as Jonny Bravo.
Read Also: Christabel Ekeh has yet again showed us more in a new photoshoot (Video)
In the video, the man identified as Johnny Bravo is seen slapping the a$$ of Christabel with barely any pants on.
It appears the young man is the one chopping Christabel's 'Tonga'.
Read Also: From Hero To Zero: Meet Ghanaian Celebs Who Were Rich But Died Poor [Photos]
Watch the video below
Don't Forget to follow us for more Trending Celebrity Videos