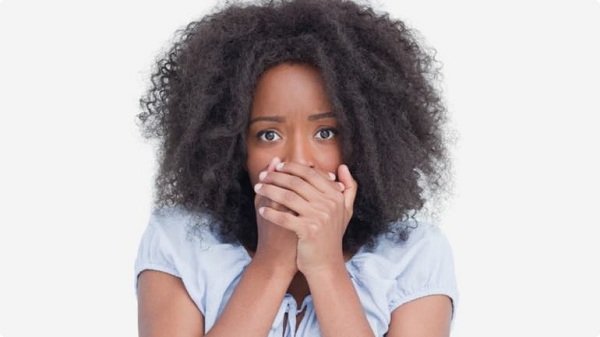 Scandal upon scandal! a married woman has been caught pants down sleeping with a class 6 pupil who rents a room in her husband's house.
The incident happened in Kenya. According to the reports, Ghpage.com gathered, a  class 6 pupil at Nyoka Secondary School in Zimbabwean town of Gokwe has been having $ex with his landlady at dawn whenever the landlord is fast asleep.
SEE ALSO: Meet the Ghanaian Nurse, Georgina Boamah whose S£X Tape is fast going viral [Photos+Video]
Charles Chibwayi the landlord finally woke up a couple of days ago to hear his wife, Shantel Murove moaning in the class 6 pupil, Desmond Mavhunda's room. The class 6 pupil fled through the window when he realized he has been caught redhanded.
READ B-METRO NEWS FULL REPORT
"What happened is that Mavhunda, a pupil at Chinyoka Secondary School who was renting a room at Chibwayi's shop fell in love with his wife. The two (Mavhunda and Murove) were in the habit of waking up late at night to have sex. Murove was the one who would go to Mavhunda's room.
SEE ALSO: The Pastor's wife who mistakenly sent her nu-de video into a Whatsapp Group attempts suicide
"On the day they were caught, Chibwayi was awoken at around 11pm by his wife's screams which were coming from Mavhunda's room where they were having Tsex. When he went to see what was happening he was shocked when he found the two having sex.
"Fearing for his life, Mavhunda who was still naked was forced to flee through the window stark naked."
Reports say Chief Nemangwe of the town confirmed the incident, saying, "When the matter was referred to me, Chibwayi's wife claimed Mavhunda invited her to his room under the pretext of fetching some money.
SEE ALSO: New Video: A Ghanaian Couple Having S£X Outside Using A Kitchen Stool Leaks [Watch]
While inside his room, she claimed Mavhunda locked the door and tried to force himself on her. She denied sleeping with him.
"On the other hand, Mavhunda said Chibwayi's wife was the one who was pestering him for sex. After Murove repeatedly claimed that Mavhunda wanted to force himself on her, I advised her to report the matter to the police for attempted rape but up to now I hear she hasn't done so and her husband who seemed to have been disturbed by the incident is insisting that Mavhunda should compensate him for bedding his wife."
SEE ALSO: Meet the Ghanaian Nurse, Georgina Boamah whose S£X Tape is fast going viral [Photos+Video]