Mr. Francis Akwasi Opoku, the Director of Human Resource of Ghana Cocoa Board has toured Cocoa Farms in the Bono and Ahafo Region to ascertain the worked of personnel who are engaged in the 2019 free Mass Pruning exercise.
The Districts visited were Bechem, Dadiesoaba, Goaso, Sankore, and Berekum in the Ahafo Region and Nkrankwanta, Dormaa Ahenkro and Techiman in the Bono Region.
After touring the farms and the work done by the Pruning Gang, Mr. Francis Akwasi Opoku applauded the personnel engaged in the Mass Pruning Exercise for their commitment to increase productivity on cocoa farms across the country.
Mr. Francis Akwasi Opoku explained that the Mass Pruning exercise is one of the flagships by the current Akufo-Addo government aimed at increasing productivity of cocoa farms and also improve the livelihood of farmers. He urged Cocoa farmers to embrace the exercise for their own good and the good of the country.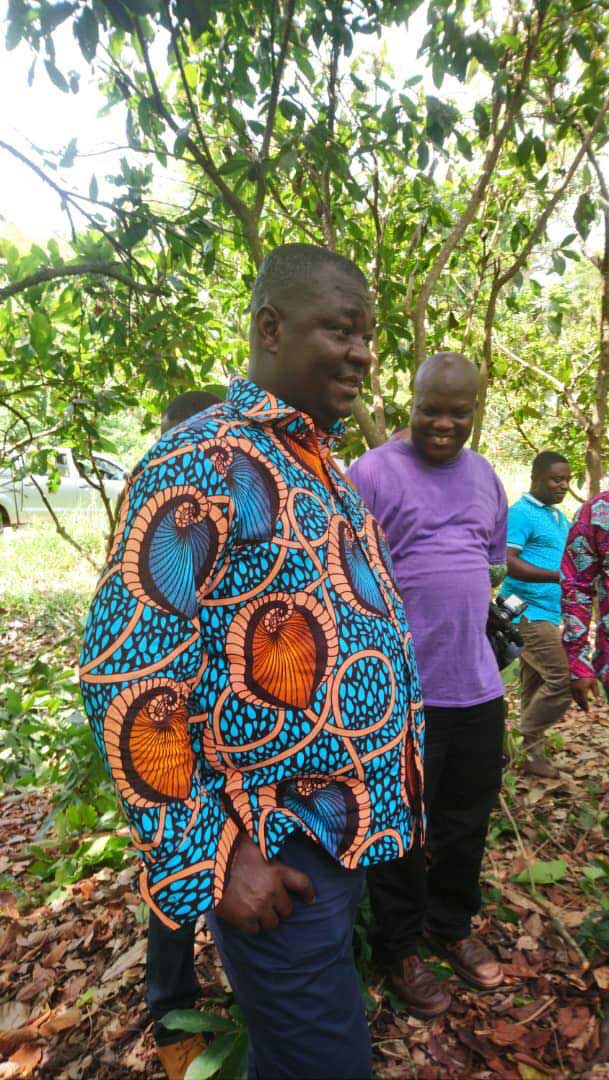 "The truth is that if you prune your farms well, you may not even need any fertilizer to increase your productivity per hectare', Mr. Francis Akwasi Opoku said.
Speaking to the personnel involved in the pruning exercise on his tour of the Bono and Ahafo Region cocoa farms, Mr. Francis Akwasi Opoku said:
"We are here to interact with you to know how your work is progressing, know your challenges, and how we can help to make you more effective".
The acting Deputy Executive Director of the Cocoa Health and Extension Division (CHED), Dr. Emmanuel Nii Tackie-Otoo who was also on the tour spoke about the effectiveness of Pruning exercise in effective pollination.
He also urged cocoa farmers to master the art of pollination to enable them to continue to pollinate their farms when COCOBOD finally pulls out of the programme.
"When your farms are well pruned it significantly reduces the chances of the cocoa being attacked by diseases", Dr. Emmanuel Nii Tackie-Otoo stated.
"The National Cocoa Rehabilitation Programme, Mass Pruning Exercise, Hand Pollination Programme, Cocoa Diseases and Pest Control Programme and other Productivity Enhancement Programmes (PEPs) are all demonstrations of the good intentions that government has for cocoa farmers", he added.