Gospel singer Bro Sammy also known as the nation's worshipper has disclosed that he is opened to do a collaboration with his one time enemy Ernest Opoku but on a condition that he kills his pride and come to him as a son.
Both Brother Sammy and Ernest Opoku have been enemies for some years now but some few months ago, they were both reunited on stage at the iYes conference, a programme organized by the Brain Amoateng Ministries to empower the youth, at the National Theatre.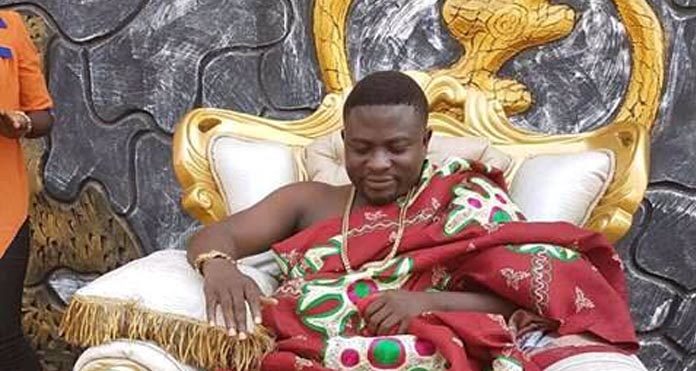 Also Read: Ernest Opoku used to wash my cars and bathroom – Brother Sammy brags
In an interview on Accra100.5FM, Brother Sammy stated that he considers Ernest Opoku as his son and won't hesitate if he walks up to him to ask for collaboration.
He said: "Ernest is my son, my son that I have taught in a group. If he comes and says: 'Dad, I want to collaborate with you, why not?' It's a son who is supposed to come to his dad and say: 'Dad, it's time for us to do a collaboration'."
He added: "It is not the elder who should go to the younger one. I can invite him for collaboration but there're some children you need to study their attitude before you collaborate with them.
"I am not saying he has a bad attitude but if he comes to me, why not? I will collaborate with him. Even people that I don't know, I collaborate with, and, so, why not my own son that I have taught."