Some of the top-notch players in the movie and music industry including Nigerian star actor, Ramsey Noah, Majid Michell, Yvonne Nelson, Elikem, Jackie Appiah, Prince David Osei and others were present to support their brother marry.
SEE ALSO: Big Entry: John Dumelo's wife, Gifty Mawunya, and friends announce presence as they danced to enter the engagement ceremony grounds
From what we gathered the lady, Gifty Mawunya who is unknown in the entertainment circles is the younger sister of Selasi Ibrahim, the wife of Alfred Mahama, the younger brother of ex-president John Dramani Mahama.
Considering the close friendship that exists between John Dumelo and the ex-president John Mahama, many expected him to grace the ceremony and he didn't disappoint; He was present in all his glory.
SEE ALSO: Ghanaian celebrities spotted and More Photos from John Dumelo engagement ceremony
Crowded by enthusiasts, John Mahama stormed the wedding and exchanged some words with John Dumelo and they both burst into a big laugh outside before they all proceeded to the house.
When the family of both the bride and groom were given the opportunity to advise the new couple, among other things, they advised the couple against living their marriage lives on social media.
SEE ALSO: John Dumelo's Ex-Girlfriend Says Mawunya Is Pregnant And John Is Being Forced To Marry Gifty – Vows To Spoil The Wedding
Although there were wild threats by the ex-girlfriends of John Dumelo to storm the wedding, with soldiers on guard at the ceremony, nobody dared!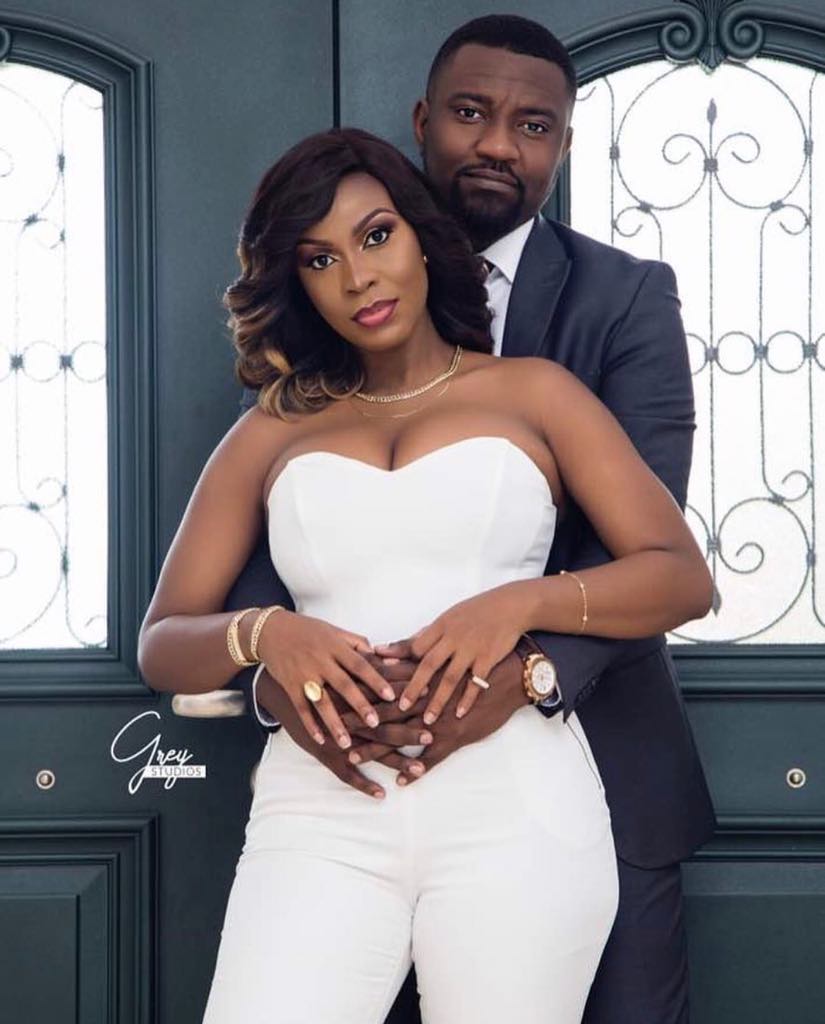 In all, John Dumelo and Gifty Mawunya's wedding will go down as one of the best celebrity weddings Ghanaians have seen and will ever see.
SEE ALSO: "Don't Go And Live Your Life On Social Media"  – Family Of John Dumelo And Wife Cautions Them On Social Media Addiction
WATCH THE VIDEOS BELOW
https://www.youtube.com/watch?v=B37JGGJv-tc&feature=youtu.be
WHEN EX-PRESIDENT JOHN MAHAMA STORMED JOHN DUMELO'S WEDDING
https://www.youtube.com/watch?v=-DuCxjPQ3kI
SEE ALSO: Rosemond Brown Reveals Why John Dumelo Married Mawunya