Ghpage.com has confirmed that Nigerian superstar, David Adeleke popularly known as Davido is going off the bachelors shelf very soon. The star has been known to be romantically involved with chef Chioma, with whom he is deeply in love with.
Earlier on ghpage reported that Davido was going to perform his marriage ceremony soon, well,  it appears that it is going to happen sooner that we expected.
The star yesterday performed the introductory rights  at Chioma's home in Nigeria. Introduction is a ceremony where the groom and bride's familiy get to formally meet each other and the grooms family, formally make known their intention of plucking a flower from the bride's family. It is quite similar to the Ghanaian 'knocking' ceremony.
Taking to his Instagram account to announce this monumental stride, Davido posted a picture from the ceremony and captioned it;
 "First of all INTRODUCTION,"
SEE PHOTO BELOW: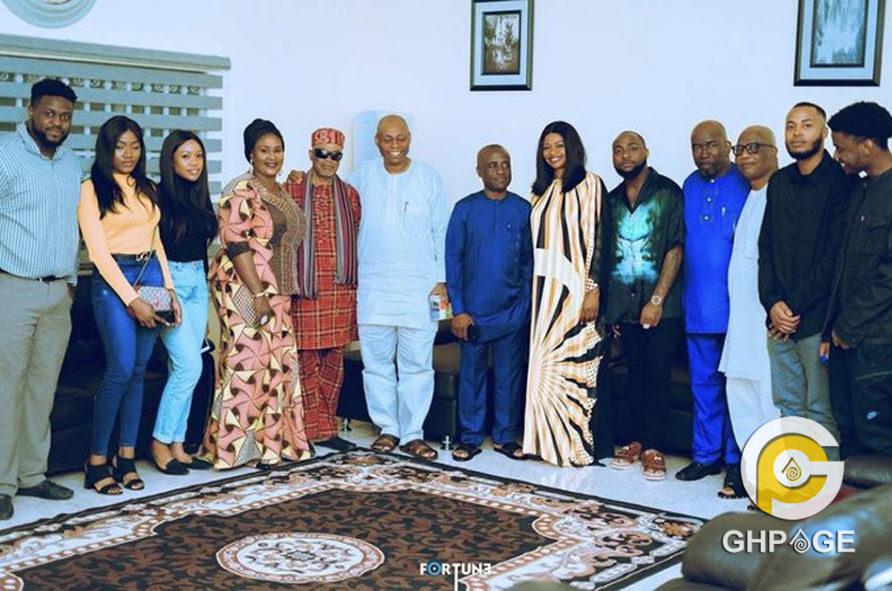 In another post, Davido urged fans to make their outfit ready as the wedding is coming very soon. He wrote;
"Get your trads ready #CHIVIDO"
SEE POST BELOW:
Congrats to Davido on this monumental stride in his life, we at Ghpage.com wish him the very best in his married life.