There is currently a massive fire burning on the camp of Shatta Movement as Addi Self fights Taju Jimah after Shatta Wale sacked some of his close friends in the movement.
In a video now trending on social media, the Shatta Movement die-hard fan Taju Jimah charged the SM Militants to improve their efforts in the music industry.
ADDI SELF
He stated that the Militants since their arrival in the Movement has offered nothing to Shatta Wale and their fans except banging of ladies and taking of unnecessary photos to post on social media.
Taju added that all the insults thrown on the fans in the Movement are as results of poor, unfruitful performance and bad behavior from the Militants.
He further charged them to use their fame in a positive way by becoming useful to the fans rather than chopping ladies with it, adding that if their behavior influences Shatta Wale to sack them like the others, they shouldn't complain to anybody.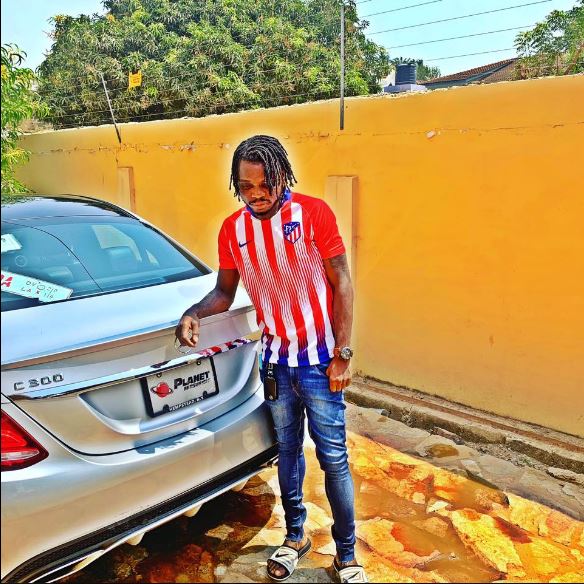 However, after the circulating of the video, one of the members in the Militants, Addi Self has replied him with heavy insults, asking him to mind his own business.
In Addi Self's reaction, he tagged Taju Jimah as a stupid person who doesn't know how to do music so he should stop fooling on social media.
He sent a weird advise that if he(Taju) knows any advice in music he should go and compose his own music and promote rather than saying shit about the Militants on social media.
Addi Self stated that he was expecting Taju as a die-hard fan to walk to them and advise them on how to go with things rather than spitting and ranting on social media over the works of the Militants.
Watch the video below…
https://youtu.be/xryMbTAedVw?t=494
Talking about the SM Movement camp, the dancehall artiste Shatta Wale yesterday sacked some of his close friends Stone, Bone, Blade, good over evil and pope skinny from his movement.
According to Shatta Wale, these guys prevent his loved ones from coming close to him and he can't accept that.