Sarkodie and Tracy Sarkcess held their white wedding ceremony over the weekend and it was extremely beautiful but controversial Counselor Lutterodt claims Sarkodie has made a huge mistake that he may regret later.
According to Counselor George Lutterodt, the man known for his harsh criticisms of celebrities, Tracy alone does not deserve to marry Sarkodie because Sarkodie's status and wealth is too big for a single woman now.
SEE MORE: Here are the official photos from Sarkodie's Traditional wedding
Counselor Lutterodt made these statements when he appeared as a panelist on Okay FM "Ofie Kwanso" with the host, Abeiku Santana.
Counselor Lutterodt explained that the white wedding which followed Sarkodie and Tracy's traditional marriage was unnecessary and needless because it will restrict him from marrying another woman which is necessary considering his status now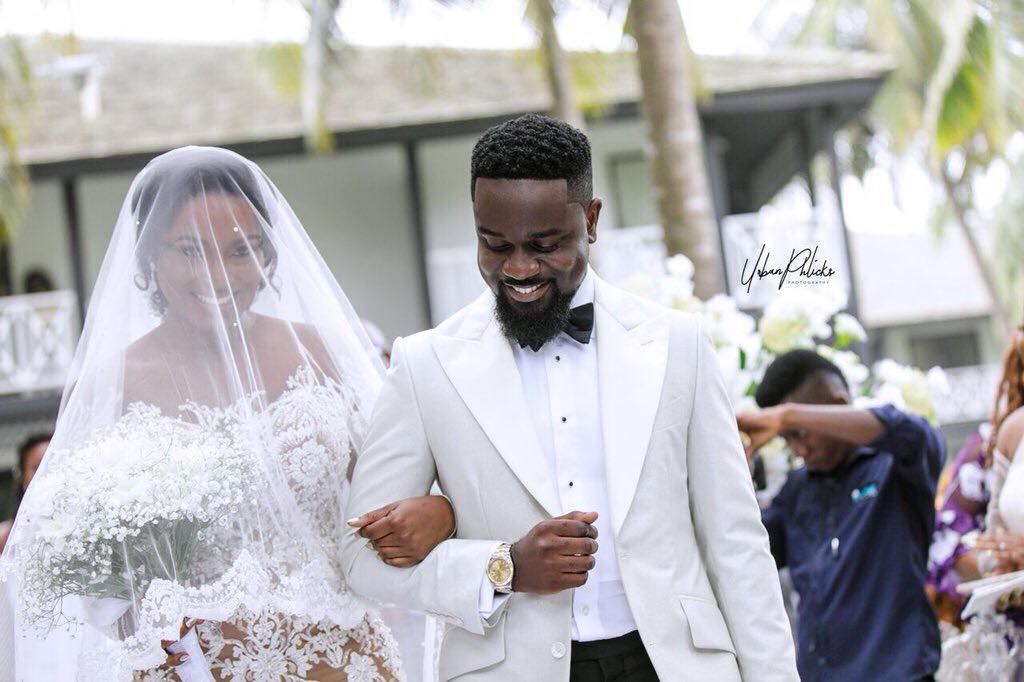 SEE MORE: Here are the official photos from Sarkodie's white wedding
One of the panelists drew his attention to the fact that Tracy has stayed with Sarkodie for the past 10 years even when he was nobody and had nothing but Counselor Lutterodt rubbished that it still doesn't matter, Tracy alone doesn't deserve Sarkodie!.
Sarkodie and Tracy have been together for the past 13 years and over. They have one daughter together. They named her Adelyn Owusu Addo but she is affectionately called Titi.
SEE ALSO: More unseen beautiful photos of Sarkodie and Tracy's marriage ceremony
The adorable couple had their Traditional marriage ceremony on 17th July and crowned it with a white wedding on 21st July 2018.
LISTEN TO COUNSELOR LUTTERODT BELOW
https://www.youtube.com/watch?v=b-loH0_lwJM&feature=youtu.be
SEE ALSO: Sarkodie, Tracy, and Titi breaks the internet with a family wedding photo