The police have arrested Three of the 'seven' boys in connection with the gang rape incident which happened at Bantama some few days ago.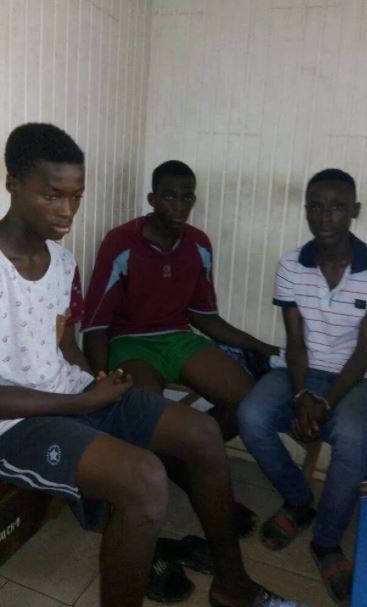 They were taken to the Asokwa District Court 1 today for the hearing.
The court was presided over by his Lordship, Peter Oppong Boahen and he has remanded the three suspected Bantama rapists into police custody.
They are to reappear in court tomorrow, December 20, 2017, for a definite hearing.
At the court, Sources were saying that the suspects are juvenile offenders, therefore, their parents or guidance must be present in court as required by the law hence the decision by the court to adjourn the case to tomorrow.
The accused persons whose pleas were not taken will be in police custody until tomorrow to enable the prosecution to conduct more thorough investigations.
Two of the boys who are arrested in connection with the gang-rape incident are in senior high school (SHS) 1, while the other boy is in junior high school (JHS) 3.
READ ALSO:4 teenagers gang rape a young girl in Ghana
In a video which has gone viral, four schools boys were seen attempting to sexually abuse a teenage girl.The Ashanti regional police PRO, Juliana Obeng has said that 7 people are in connection with the abuse but only three have been arrest with the other 4 suspects absconded with police in search of them.