Ghpage.com a few hours ago published the story of a facebook Slay Queen identified as Akosua Sika who got beaten up for attempting to snatch another Slay Queen's boyfriend.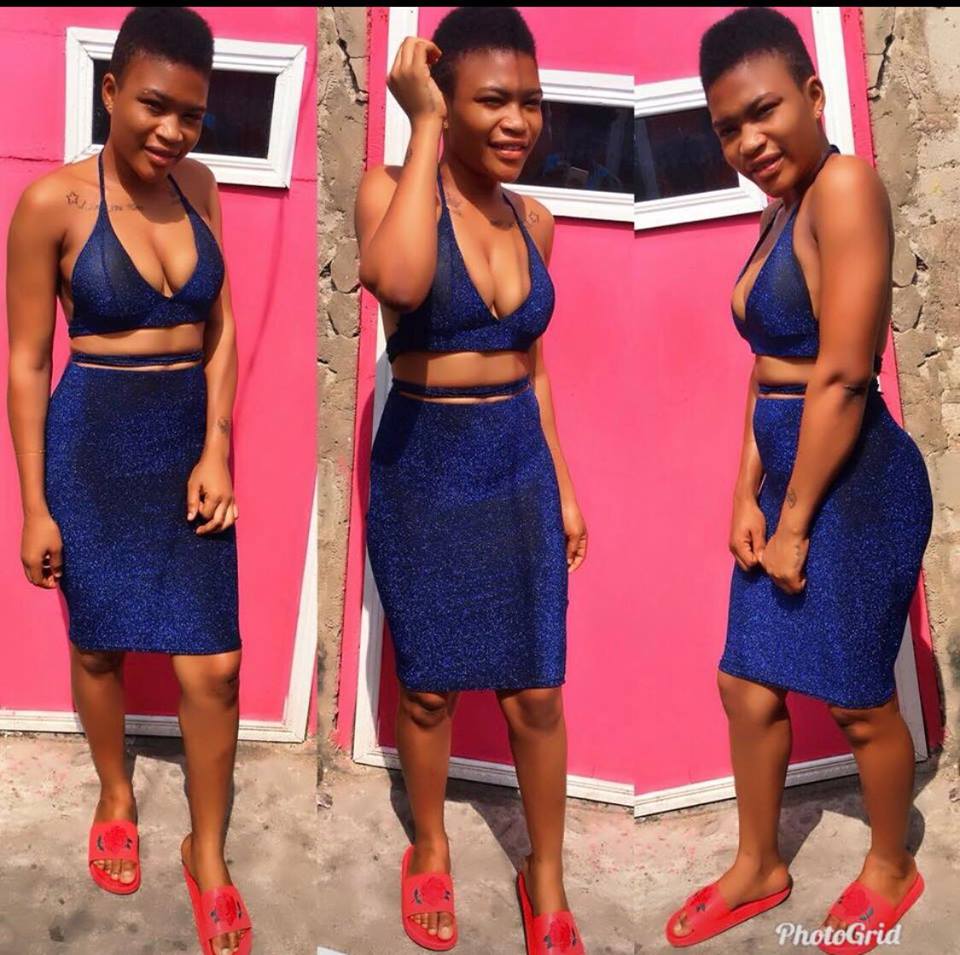 According to what Ghpage.com has gathered from social media commentaries on the issue indicate that —the guy they are fighting over, in an attempt to prove to his faithfulness and loyalty to his girlfriend, set up Akosua Sika by asking her to come visit him when she asked him money for food.
Apparently, Sika had already asked the guy money for food and both had agreed on a date so she can come visit him at home, so he gives her the money.
READ ALSO: Video: Akosua Sika, the girl who was mercilessly beaten by another girl for snatching her boyfriend speaks
The said date arrived and Sika went to the house for money for food.From the video, the girlfriend of the guy, also identified as Sharon GH, and her gang accused Akosua Sika of trying to snatch the guy who they claimed that they have labored to help him reached where he is now.
Whereas several others are sympathizing with the young girl who received the beaten, a section on Social media feel she deserved it because they claim she has a boyfriend who takes care of her, so what was her business in another guy's house in the name of wanting money for food.
READ ALSO:Let's find out the mysterious men behind the pregnancies of these 8 Ghanaian born one celebrities
In a shared screenshot, Akosua can be seen in a pool with a guy believed to be her boyfriend.The boyfriend was telling his friend that, the girl who was slapped (Akosua Sika) is her girlfriend.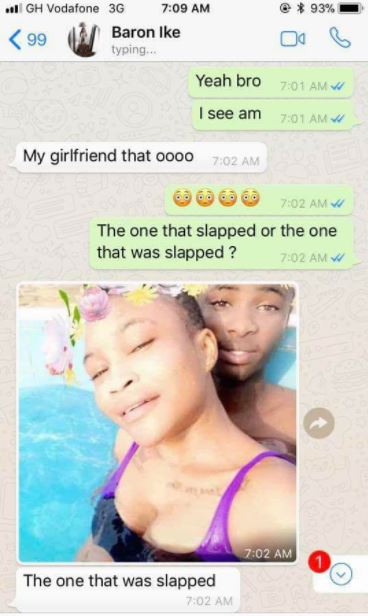 Musician and businessman, Criss Waddle also added his voice and confirmed that indeed, the girl(Akosua Sika) is the girlfriend of his friend.
If you missed the beating video; watch below
https://youtu.be/x6_E6QjdeQw