Real Madrid Star and Portuguese forward Cristiano Ronaldo has been named the 2017 Ballon d'Or winner. 32-year-old CR7 has now won his fifth Ballon d'Or equalizing Barcelona's Lionel Messi's record.
Cristiano Ronaldo was the top-scorer in last season's Champions League as Real Madrid successfully defended the trophy victory over Juventus in June and also led the Spanish giants to their first La Liga title in five years.
The real Madrid Starv first won the Ballon d'Or in 2008, won again in 2013, 2014, 2016 and now 2017 bringing the total awards won to 5.
SEE ALSO: 10 Most expensive houses of footballers—Ronaldo and Drogba's house will leave you speechless (Photos)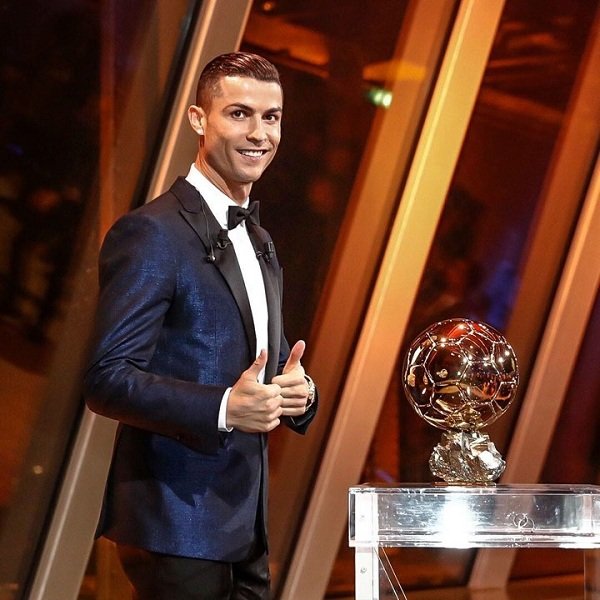 Speaking after receiving the honor for the fifth time, Cristiano Ronaldo expressed how happy he was.
"Of course I feel happy. This is something I look forward to every year," Ronaldo said at the ceremony at the Eiffel Tower in Paris.
"The trophies won last year helped to win this award. Thanks to the Real Madrid team-mates. And I want to thank the rest of the people who helped me reach this level."
The prestigious France Football magazine award is decided upon by a journalists' ballot, with each naming a top five from a list of 30.
SEE ALSO: This is How Barcelona's Lionel Messi reacted to Real Madrid's Ronaldo winning Champions League