There is fire on the mountain as the squabble between two Ghanaian actors Kwadwo Nkansah aka Lilwin and 'Kasoa Vandamme' Funny Face is getting more dirtier and secrets revealing one.
READ ALSO: Sandra Ababio warns Funny Face amid beef with Lilwin
Funny Face seemingly and definitely is not letting any negative energy into his life as he has reacted to Sandra Ababio, the supposed girlfiend of Lilwin, following her involvement in the banter.
Sandra Ababio in a recently recorded video blasted Funny Face for lying about the call he made to him when he started the beef with her boyfriend.
Funny Face in reaction to this has warned Sandra to stay off his banter with her supposed boyfriend or he will have no other option than to spill her secret for the public to know who she really is.
He took to social media to angrily blast Sandra Ababio and threatened to let the cat out of the bag if she dares him.
READ ALSO: Funny Face releases audio conversation with Lilwin's protege Kwame Ahenfie
Check out his reaction post: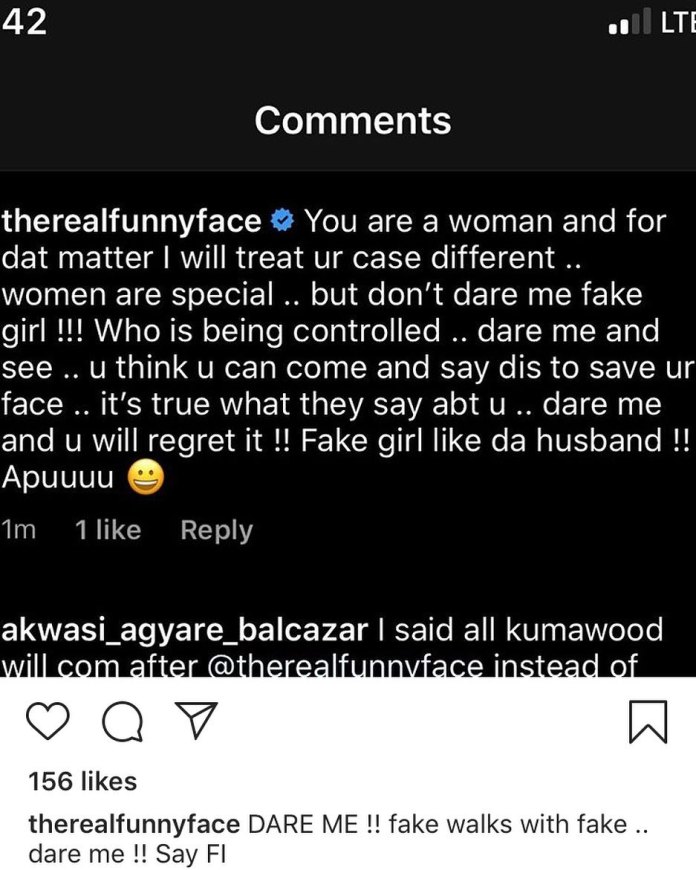 The beef is taking a serious turn! What are we to expect next? Stay with us!