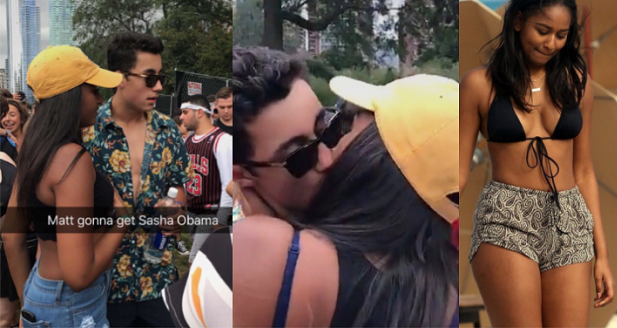 The daughter of former US President, Barack Obama has surfaced online where she was seen romantically kissing a white guy.
Sasha Obama was happily pictured kissing a white guy at the Lalapalooza concert and many have expressed disgust at her lifestyle.
The white guy has been identified as Matt and they both just met over the weekend at the Lalapalooza concert.
Scroll through pages to see more pictures.