Nigerian singer Davido has revealed to the world how much he spends on glasses of wine.
Following the further depreciation of the Nigerian Naira, OBO has shared how much he has to spend on just a glass of drink.
The singer, who initially took to Instagram to lament the naira's depreciation to N710 per dollar, showed off a glass of drink he purchased while hinting at how much it cost in Nigerian currency.
When converted to naira, the drink cost nearly 25K, according to OBO.
He captioned a photo of the drink:
"This drink converted to naira is almost N25,000…"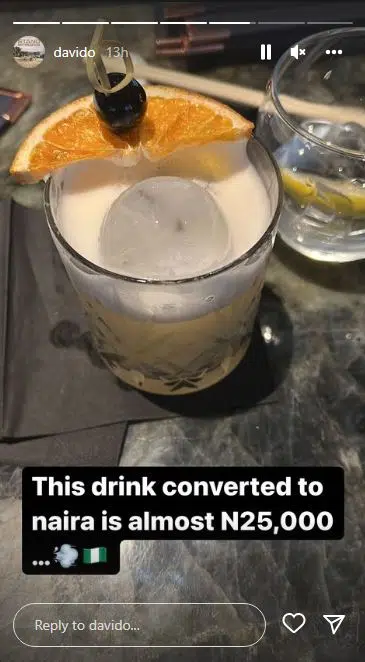 N25,000 is approximately GH¢478.39 or $60.17.