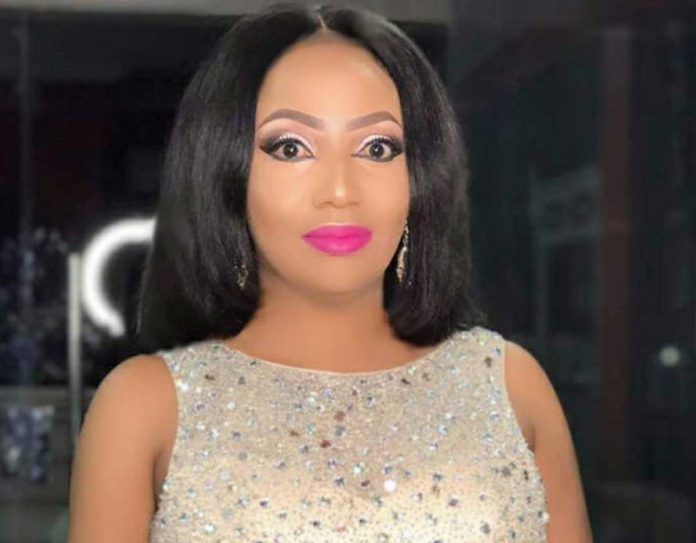 Ghanaian actress and entrepreneur Diamond Appiah has revealed interesting secrets about the adoption of Afia Schwarzenegger's daughter.
According to Diamond, the controversial media personality illegally adopted her daughter to trap a married man from ejecting her from his house.
ALSO READ: Diamond Appiah blasts Afia Schwarzenegger for exposing Elikem Kumordzie & Raphael
She made this revelation in an Instagram post and described Afia Schwarzenneger as a fool for betraying her friend of 10 years and a pathetic broke soul.
"When the police arrest u and charge u to court for defamation and the state also collects that child u stole/adopted ILLEGALLY thru shady means without any certified documentation just to trap a married man from ejecting u from his house, that's the day u will learn common sense n how to mind ur business. Is only a fool that will betray someone she's known CASUALLY for 10 years for chicken change n hype..wot a pathetic broke soul … MUKAASE (kitchen) Vlogger ??? #BABY THIEF", Diamond Appiah wrote in an Instagram post.
See post below;
ALSO READ: 10 worst dressed celebrities at the 2019 VGMA
Diamond Appiah's attack on Afia Schwarzenneger started after the latter revealed in an Instagram post that celebrity fashion designer Elikem Kumordzie and former MP for Gomoa Central, Raphael Appoh were in a romantic relationship.
Afia Schwar also revealed that the former member of parliament uses black magic 'juju' to stop women from coming close to Elikem.