Head of public relations at the Nsawam Prisons, Superintendent Vitalis A-Iyeh, has disclosed to the Daily Guide Newspaper that the entire management of the Nsawam Prisons is considering adding Dr. Sulley Ali Gabass' name to the list of prisoners who will be pardoned by the president of Ghana soon.
Dr. Ali Gabass, formerly a medical practitioner of the Effia Nkwanta Regional Hospital of the Western Region was sentenced to 25 years in prison for defiling a 16-year-old boy in 2015 and has only served 3 years of his sentence.
SEE ALSO: Stonebwoy – Zylofon Media Issues: Becca Spits Fire – Warns Zylofon To Make No Mistake
But According to the prisons authority in Nsawam where Dr. Ali Gabass is serving, he has put up a very good behavior ever since he was brought there and since the core duty of the Prison service is to reform, they believe has been reformed and deserves the presidential pardon.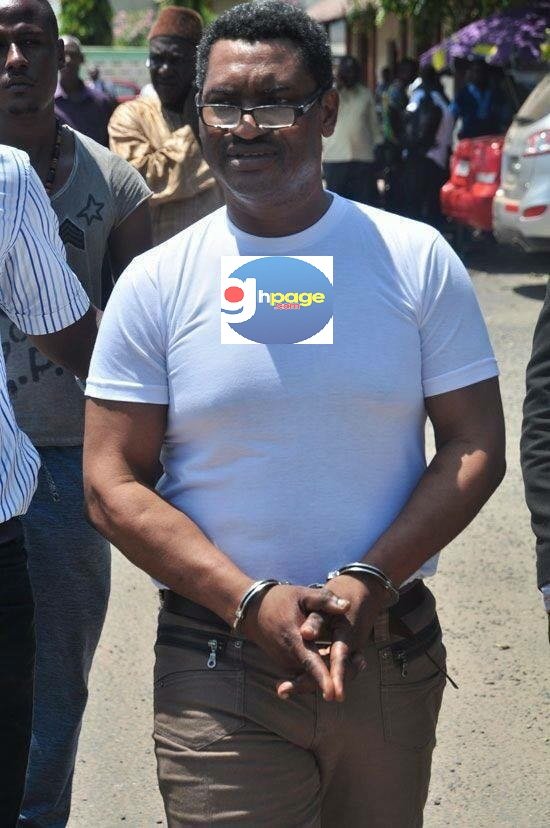 According to Superintendent Vitalis A-Iyeh, Dr. Ali Gabass has been imparting knowledge to his fellow inmates at the Nsawam Prisons ever since he was brought there and all this goes to confirm he deserves the pardon.
Dr. Ali Gabass speaking to the media said that the just ended Ifta celebrations was one of the worst ever in his lifetime.
According to him; "back at home I used to organize small parties for my neighbors [both the Christians and Muslims] so we enjoy [but] all these are memories that we cherish which we cannot do here".
Prior to the revelation by the Head of public relations at the Nsawam Prisons, Superintendent Vitalis A-Iyeh disclosing that his name may be added to the list of persons to be pardoned, the family of Ali Gabass has filed a petition to the president to consider pardoning the "Gay" Doctor so that he can come back and continue his good works
SEE ALSO: Rufftown Records releases the official tribute to Ebony -You will cry watching it [Watch Video]