In a video, GHPAGE.com has seen, and in a company of popular movie director, Kofi Asamoah, Yaw Dabo is wildly chilling on the street of France.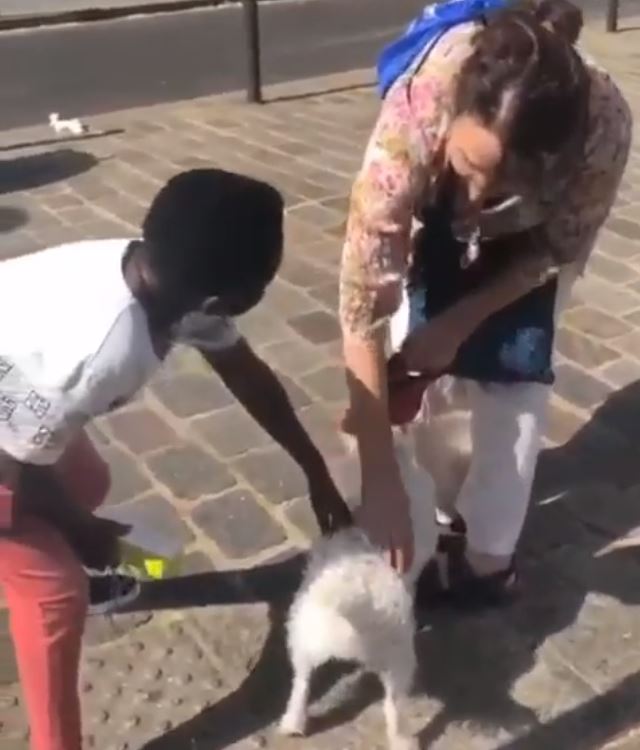 He was seen playing with a white woman's dog which he was told it is named 'Nanna'. He told the woman the name [Kraman] is what we use to call a dog in Ghana and quickly added that, the name of his 'local' dog back home is called Shatta — amidst chuckles from the white woman.
READ ALSO: Kwadwo Asamoah replies Ohemaa Glory after sharing a screenshot of their chat to disgrace him
In what looks to be an interesting moment for both parties,  parted ways and the funny diminutive actor was still wondering why the woman will name a dog as 'nanna' and looked forward to more interesting times ahead for him in France.
Watch the video below;
https://youtu.be/hPqoDcZKEE0
Yaw Dabo made it into the news during his birthday when a video of him with his alleged girlfriend and kumawood actress Vivian Okyere went viral.
In that video, Vivian was seen cuddling the comic actor which both referred to each other as an 'assurance'.