On the boxing day 26th of December 2017, Ghanaian Socialite Hajia4Real's had a Christmas party dubbed 'Global Wave' at the Club Onyx – Owned by musician D Black.
The next day,Ghpage.com saw a video circulating where in it, a fight ensued between Shatta Wale's baby mama, Shatta Michy and one 'bosschick' identified as Dotty Lana at that party.
Very little was known about the cause of the fight but as days gone by, those involved in the brawl had come out with their versions of what happened or perhaps might have caused it.
Well, Dotty in a snap post has indicated that, she is a promoter at ONYX Club and as part of her duties happened to be at the club at the same time Hajia4real was also having her party.
She continued to say that, she bare no grudges besides falling out of friendship with Hajia4Real, however, she strongly believes the latter sent Michy to attack her which she attacked right back.
Hajia4real
She added, it has nothing to do with Michy and that she is only being used by Mona(Hajia4Real) to get at her and thus we shouldn't make Michy the subject matter.
Nonetheless, in another snap chat posts, both Michy and Dotty 'fired'shots at each other – Below is a video of that;
https://youtu.be/j8hGB_a538c
But at least, we know much about Shatta Michy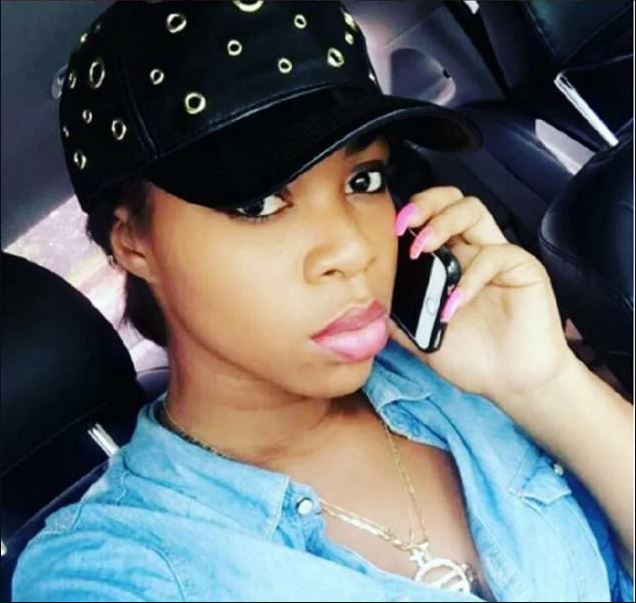 Dotty Lana
As far as Ghpage.com knows, Dotty Lana is also a Ghanaian socialite and was a close pal to Hajia4Real.
READ ALSO:Ladies,Say these 20 romantic things To your boyfriend and it will make him Love you madly
Dotty won for herself an award at Viasat 1's 2015 JIGWE Awards, as she received a plaque for the 'Bodacious Steatopygous Award'.( a woman with a big curvaceous b*tt)
Here are some photos of her
Dotty Lana
READ ALSO:Photos:Ghanaian Socialites Making Huge Cash By Just Flaunting Their Extreme Curves
Dotty Lana with Hajia4Real