Ebony togther with a female friend, Francisca Yaa Nkansah, and soldier, Francis Atsu Vondee perished on the Sunyani Kumasi road last Friday dawn 9th February 2018 on their way from Sunyani.
SEE ALSO: Abeiku Santana, Counselor Lutterodt, Lebene & others visit Ebony's dad to mourn with him [SEE PHOTOS]
John Boadu has joined the millions of Ghanaians who are still in shock to mourn the death of Ebony. John Boadu revealed Ebony's father is his friend and adviced celebrities to take prophecies about their lives serious.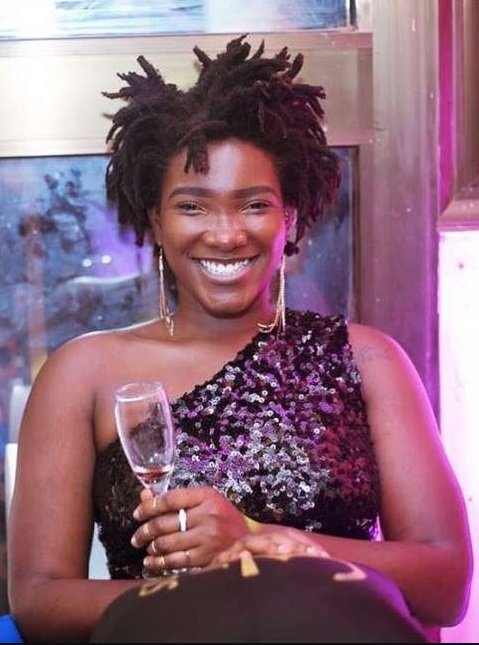 Ebony and his management have been accused of not taking prophecies about Ebony's accident serious. Bullet, however, has released Whatsapp Chats to prove they never joked with any prophecy told them about Ebony.
SEE ALSO: "Ebony never disregarded her death prophecies" -Bullet reveals as he shares their chats [Screenshots]
John Boadu said:
"I have been very sad since I heard of the passing of this vibrant singer, Ebony. In fact, her dad is a friend. I have been disorganized and can't even understand why such a person should die.
"I think it is about time such prophecies are not taken for granted; some are indeed real and should be taken seriously, especially if these celebrities are asked to follow directions, they should do that diligently," he said on Accra based Okay FM.
SEE ALSO: Family and loved ones weep uncontrollably as Frank Kuri's body is brought to Accra
The National Organiser of the NPP indicated that though there are some fake prophets parading themselves as men of God and duping innocent people, some prophecies should not be taken for granted.
"Yes, some of these prophets are fake but I think some of their prophecies work. And in doing so, they also need to pray", he advised
SEE ALSO: The aunt who took Ebony's last video at her mum's house narrates what really happened [WATCH VIDEO]