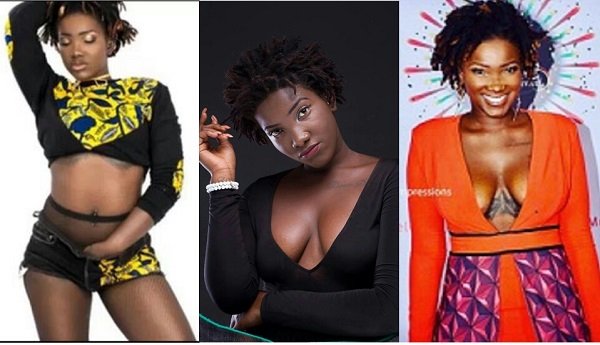 Controversial Ghanaian female artist, Ebony Reign has released a n*ked video and Ghanaians this time will not free her from insults.
Ebony is always seen as a celebrity who doesn't take into consideration the moral values in the country but choose to act the other way.
READ ALSO: Vim Lady Blast Ebony, Stephanie Benson And Others Over Indecent Dressing And What She Said…
Majority Of Ghanaians seemed not to be happy with the kind of lifestyle the Dancehall sensation Ebony has chosen to live, and many are criticizing her on various forms.
However, father of Ebony, Nana Poku-Kwarteng already came out to shut down critics on her daughter's lifestyle saying he sees nothing wrong with the outfits and the lifestyle his daughter lives.
He added that he personally chooses her wardrobe for her so don't ever say 'she has no home training', because she has, except it is what you expected.
READ ALSO: Ebony's Camp On Massive Fire And Here's The Reason
Now, the trending video about Ebony is very naughty and shocking and many people are throwing insults on her for releasing such n*ked video.
Check out the weird video of Ebony below.