Even before Ebony Reigns died on 9th February 2018, there were many ladies who surfaced and looked just like the late dancehall queen. After her death, many more popped up and they made waves all over social media for one reason or the other.
Among the many Ebony Reigns lookalike which Ghanaians saw, one person stood out. Akua Kyeremanteng was her named and the resemblance she shared with Ebony Reigns was something else. She even had the chance to meet Ebony before she died.
SEE ALSO: Bullet spotted in a car singing with Ebony look alike
Besides her resemblance with Ebony Reigns which made her center of attention, he huge backside also captivated Ghanaians and made went viral as soon as she surfaced.
Along the line, Akua Kyeremanteng vanished from social media after she was accused of using the name of Ebony Reigns for fame.
She got into alternations many times with several Ghanaians on social media and that was the last time many heard of her.
SEE ALSO: 'I Will Beat Anyone Who Insults Me' – Ebony's Look-Alike warns
Well, it appears Akua Kyeremanteng is back online and she came with a bang!! Ghpage.com has obtained some new photos of the lady putting her goods on display and it must be confessed she was carefully created.
Check Out the photos below
SEE ALSO: Ebony look-alike shows us more pic of her backside (Photos)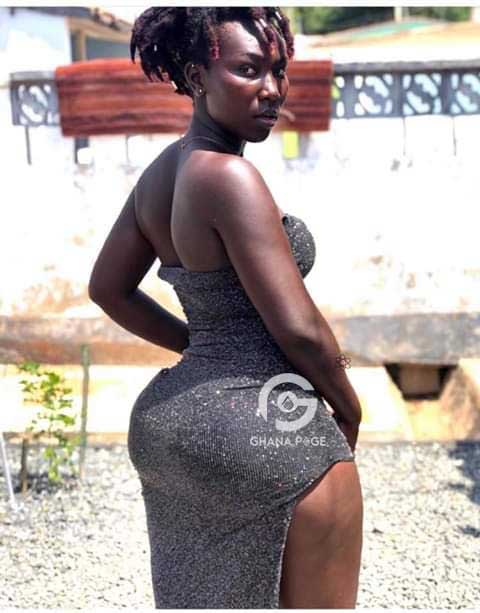 SEE ALSO: Reincarnation? New Ebony lookalike pops up on social media
SEE ALSO: Ebony's 'Wannabes' Angered Ghanaians On Social Media As They Promise To Replace The Musician
Now, do you really believe she resembles Ebony Reigns as many people have stated? Share your opinion in the comment section