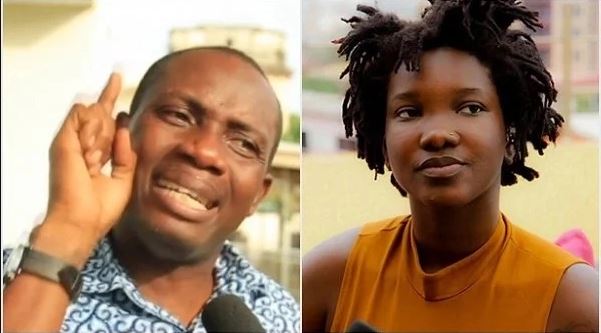 Ebony Reigns has responded to claims made by Counselor Lutterodt that she was a disgrace to feminity and questioned her morality.
"Ebony is a disgrace to femininity and I am doubting if her father is still married to her mother. Music is about the voice so why do you go n*de, become n*ked, go to a beach and you can see that, what you're doing, if you are normal and have common sense, you won't do it." he said.
According to Ebony, Lutterodt is a 'mad man' and a sinner like herself, therefore, she doesn't see how he gets the nerve to criticize her.
She insinuated that everyone was guilty of one sin or the other so it was not right for the Counselor to judge her for her stagecraft or way of dressing.
READ ALSO:VIDEO: Lawrence Abrokwa Finally Speaks After The Whole Afia Schwarzenegger Cheating Saga—Says He Regrets Marrying Afia Schwarzenegger + Afia Always Comes Home Drunk
In a post on her Facebook timeline,she posted a video of Counselor Lutterodt speaking on sexual education and caption it;
"So this man said am a disgrace to feminity and God should take away my talent.smh#hewithoutsincastthefirststone#dateurfada."
READ ALSO:Video: Prophet One Ebenezer Adarkwa Yiadom Defends Afia Schwarzenegger—Also Says People Have The Plot To Kill Her
Below is Ebony's Post