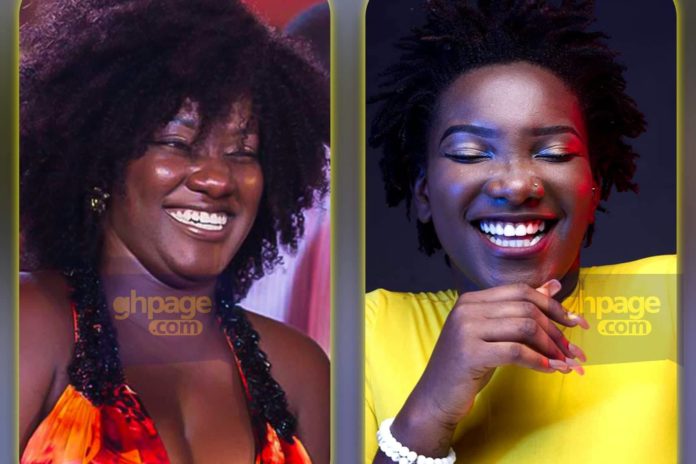 Senior sister of late dancehall artiste Ebony Reigns, Foriwaa Opoku Kwarteng has been sighted in a new video showing off her rap skills and we think she needs to replace her late sister in the entertainment industry.
In the video, Foriwaa was seen with her girlfriends happily enjoying in a car to a song that was been played in the background when it got to the rap section, she took over to make it hers.
Also Read: More photos and video from Ebony Reigns' sister, Foriwaa Opoku Kwarteng's birthday party
Foriwaa was recently in the news after she posted a video of herself singing Kuami Eugene's "Wish me well" in the build-up to her surprise birthday party later that day.
She also released some birthday pictures on social media.
Watch her rap video below:
SEE MORE: Meet Ebony Reigns Big Sister, Foriwaa Opoku-Kwarteng (Photos+Video)