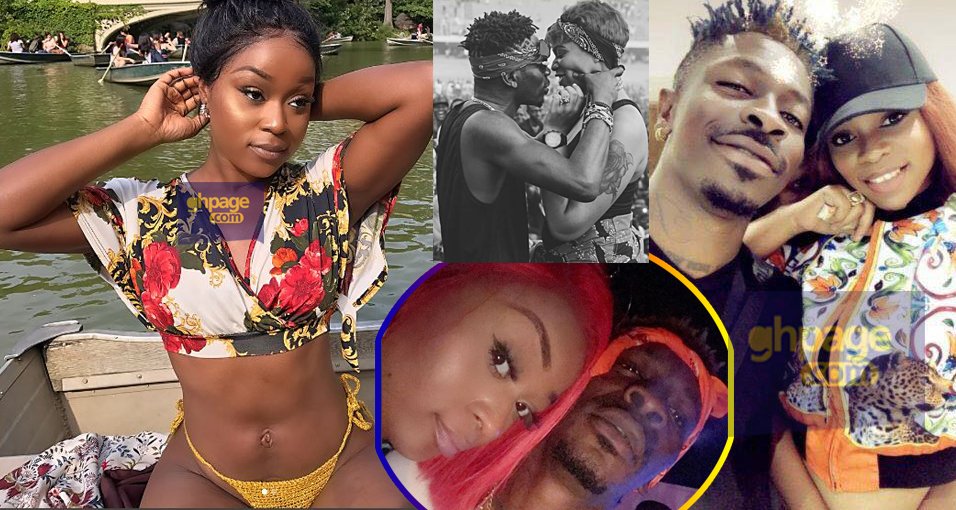 For over a year now, there have been constant rumors that Shatta Wale, the self-acclaimed Dancehall King is in a secret relationship with actress and TV show host,

Efia Odo

.
It all started somewhere in 2017 when a photo surfaced online of Efia Odo in bed with Shatta Wale somewhere in the United States.
SEE HERE: PHOTOS: SHATTA WALE SEEN IN BED WITH A GHANAIAN ACTRESS IN THE UNITED STATE
Since then there has been one rumor or the other of Shatta Wale and Efia Odo in some sort of a s*xual relationship.
Ever since Shatta Wale and her baby mama, Shatta Michy started having problems in their relationship, there have been rumors that Efia Odo is at the center of the breakup.
Recently when Nigerian singer, Wizkid held a party after Ghana Meets Naija concert, Efia Odo was all over Shatta Wale. She was twerking on him whiles doing everything Michy will never approve of.
SEE HERE: Efia Odo twerks on Shata Wale at 'Wizkid's party with Shatta Wale after Ghana Meets Naija deepening dating rumors
Well, after weeks of speculations that she contributed to the break of the Shattas, Efia Odo has subtly reacted. In a carefree video shared on her Instagram page, Efia Odo claims people just making up things about her just to feel better about themselves.
She added that she is working hard to feed and clothe herself and she is not bothered what people are accusing her of. Well, read her post below and tell us if you agree that people are just accusing her negatively to feel good about themselves.
SEE ALSO: Social media users blast Efia Odo for attempting to Snatch Shatta Wale From Shatta Michy [Screenshot]
Efia Odo Posted:
Lol people love making up shit bout me just to feel better bout themselves … I'm working and unbothered … long ass shift today 6am –5pm we busy sissss ?? house warming party coming soon
https://www.instagram.com/p/BkDer9ZAQTd/
SEE ALSO: Efia Odo Puts Her Tiny Boobs On Display At 4syte TV CEO's Birthday Bash [Watch Video]