Kwese Television presenter Efia Odo is challenging her fellow slay queens Moesha Buduong and Rosemond Brown aka Akuapim Poloo as she has flaunted stacks of cash on social media.
Over these few days, Efia has been exposed by Moesha saying that men sleep with her and pay her as little as GH 50. She also alleged that there was one time that her things were seized by a hotel manager because the men who brought her to the hotel left her without paying the bill and Efia at that time had no money on her.
Also Read: Efia Odo responds to Rosemond Brown's latest attack
Efia in her response to Moesha revealed that she turned down a $100k offer from a guy who only wanted a one night stand with her which she even proved with a screenshot.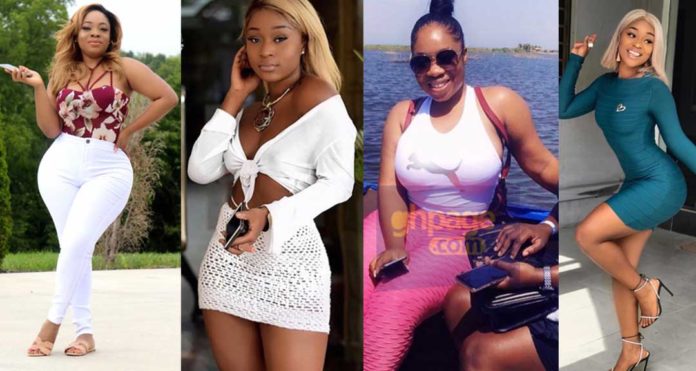 But this comment from her brought out the beast in Akuapim Poloo who lashed out at her and called her a liar who wished she had cars like her other colleagues but for now all she has is her legs which serves as her car.
Also Read: Rosemond Brown launches fresh attack on Efia Odo
Well, in a new video shared on social media, Efia showed some stack of cash on her table to prove that she has enough money to take care of herself and doesn't need any money from men to take care of herself like Moesha and Rosemond.
Watch the video below:
SEE MORE: Moesha Buodong sends a gruff reply to Efia Odo for calling her a cow