Ghanaian actress cum presenter, Efia Odo has finally proven to her critics that she is indeed moving to the next stage with her new boyfriend, Kweku Reveloe by introducing him to her parents.
Before she moved to Ghana, Efia Odo, and her parents lived in the USA. She lived with her mother, siblings and step daddy.
SEE ALSO: Efia Odo's new boyfriend she just showed off is allegedly married and has a daughter
Ever since the TV personality showed his boyfriend on social media, many people have predicted the relationship wouldn't last. Some have even accused the boyfriend of being a big-time Sakawa boy from Kumasi.
But she has snubbed dem all and keep flaunting him all over. It now appears they are preparing to move to the next stage in their very short relationship, marriage.
SEE ALSO: Efia Odo replies boyfriend sakawa tag
Efia Odo is in the USA with Kweku Reveloe to meet the parents of Efia Odo. the actress shared a snap during their visit and it appears they are very excited about being together.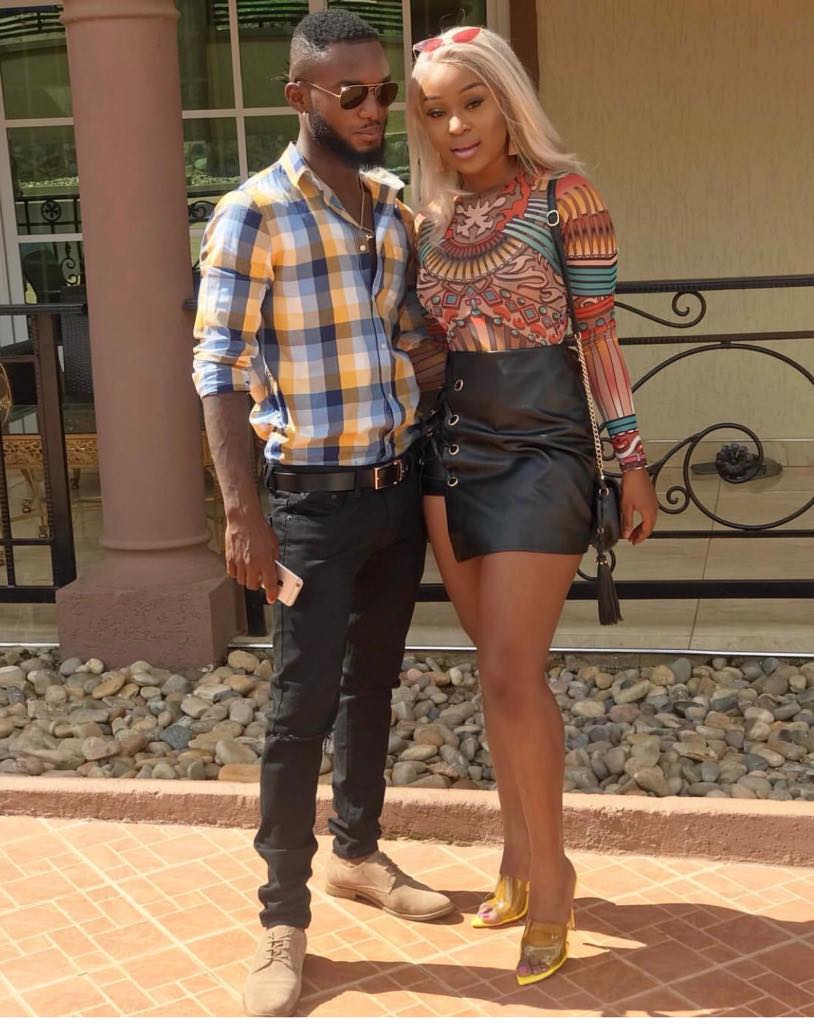 Well, Ghanaians can't wait for another 'Celebrity' wedding in the coming days. We wish them well in their relationship.
SEE ALSO: Efia Odo shares photos and videos with her boyfriend
Watch the video of Efia Odo and Kweku meeting with Efia's parents in the USA below.
SEE ALSO: Efia Odo Reacts To Claims That She Broke Shatta Wale & Michy's Home