The battle of the slay queen is still ongoing when we thought television host Efia would just let sleeping dogs lie after Rosemond Brown aka Akuapim Poloo called her out saying she was telling lies after she(Efia) revealed she turned down $100K offer for a one night stand.
According to Rosemond Brown who was uninvited to the beef which was initially between Efia Odo and Moesha Buduong, Efia Odo wished that someone had offered her that money but since Moesha exposed her of sleeping with men for GHC 50 she needed to say something to make her look Good.
She also stated that Efia Odo wished she could buy a car but for now, her(Efia) cars are her legs and as such she should stop comparing herself to people who ride in town in Tundra and Range Rovers.
Also Read: Rosemond Brown launches fresh attack on Efia Odo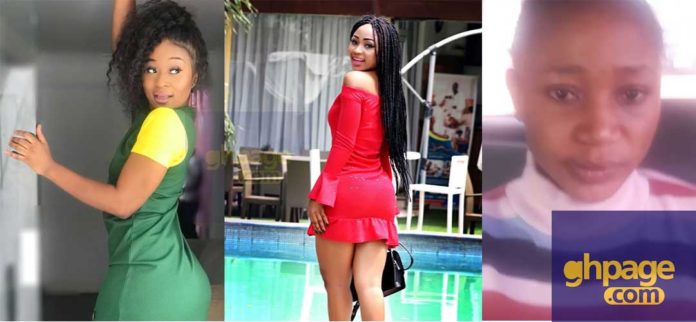 Well, Efia Odo has hit back at Rosemond in a new post on picture sharing site Instagram, she shared a photo of herself with a caption that suggests that she is not ready to battle or engage herself in a beef with Rosemond Brown who is an actress without a movie.
She posted: 'Your desperate call for my attention is amusing but tiring..try new tricks'.
Also Read: Rosemond Brown claps back at Efia Odo for dissing her
See screenshot below:
SEE MORE: I rejected $10,000 for a one-night stand – Efia Odo reveals