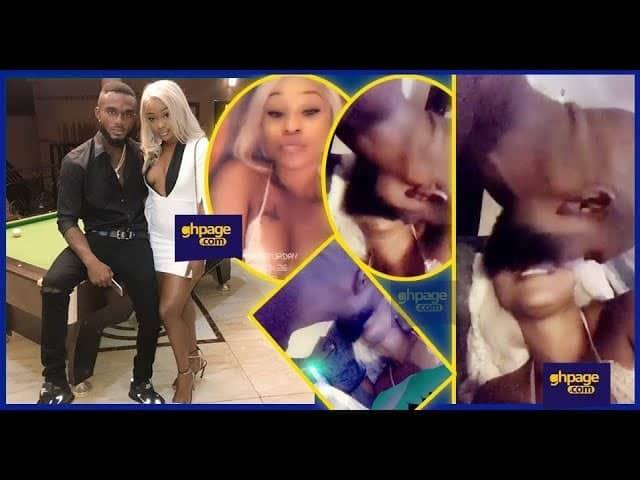 Actress cum TV presenter Efia Odo has revealed in an interview on TV3 that her relationship with boyfriend Kweku Revelo does not allow them to have sex but only kiss.
The actress who was guest on Micky Osei Berko's "After Hours" show on TV3 stated that herself and her boy Kweku Reveloe promised of staying celibate and that is what they are adhering to.
She went on say that though she often kisses her boyfriend, they have refrained from sexual intercourse but was quick to add that the situation might change in the future or peradventure it happens accidentally.
Also Read: Efia Odo praises her boyfriend in a new post
"My boyfriend and I are celibates, we practice celibacy. We kiss passionately but we are celibates. Before I met him I was a celibate. He is a celibate with me,".
Efia Odo also used the interview to talk about God and she been a practicing Christian where she stated that worshiping God doesn't mean just going to church but also how one treats people.
"Serving God is not all about going to church. It's about how you live your life, and how you treat others"
Also Read: Efia Odo's new boyfriend is a bigtime Kumasi 'Sakawa' boy who will just 'chop' and leave her – Social media's revelations about Efia Odo's new found love Kwaku Reveloe
The full interview will be aired on Friday, September 7 at 9 pm on TV3.
Watch snippets from her interview below:
SEE MORE: Efia Odo warned again for flaunting her boyfriend on social media
I have never had sex with my boyfried, all we do is to kiss – Efia Odo reveals