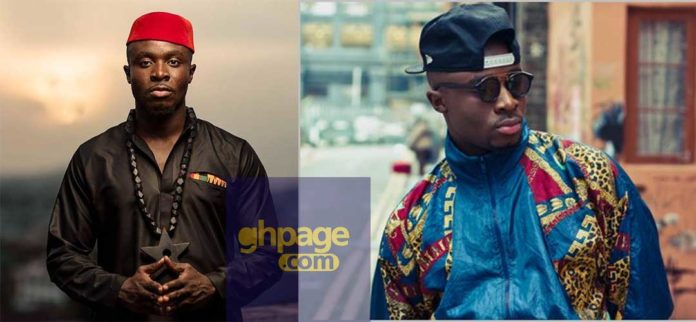 Ghanaian-British Afro beats singer Fuse ODG stated in an interview that he used to be ashamed to be called an 'African' due to the negativity portrayed of the African continent.
He explained that it was difficult for him to tell people about his country of origin as a child because of the poor images and never-ending negative news about his ancestral home which he claims affected his pride and ego.
ALSO READ: I have been betrayed -Anas makes a shocking revelation
"At a point in time, I was so ashamed that I couldn't even tell people that I was Ghanaian because there was so much negative news about Africa. However, with time, I appreciated Africa's greatness and I am very proud to be an indigene", he added.
The 'Azonto' hitmaker also stated that "I realised that music is a powerful tool for development and with such a platform, I can lead a campaign to erase the negative perceptions about Africa and that was how my This is New Africa (TINA) started with my music".
Fuse ODG has made it his priority since 2012 to promote Africa and its rich culture. He released 'Bra Fie' which features Damien Marley with the hope to intensify his African campaign with a festival dubbed Tinafest in January next year.
"The purpose of this festival is to use music and the arts to re-orient the mentality of Africans and encourage them to take pride in their heritage and identity. Tinafest is also intended to change the bad narratives about Africa and to also trumpet her achievements in the arts", Fuse ODG disclosed.
He is best known for his 2013 single 'Antenna' which peaked at number 7 on the UK singles chart. He was born in London but raised in Ghana.
ALSO READ: "I want to have 10 children" -Fuse ODG reveals