But of all the allegations, what has got everyone talking and obviously very surprised is the claim that Emelia Brobbey is a drunkard.
SEE ALSO: Video: Reasons why Emelia Brobbey's marriage to Dr. Boateng of End Point Homeopathy Clinic collapsed finally revealed
According to Frema, most often Emelia Brobbey gets her self so drunk that people wonder if she can ever quit considering how she is respected and her holy posture in movies.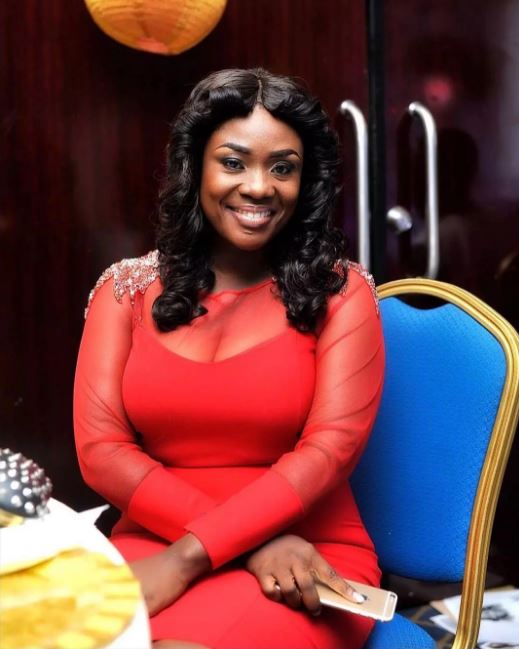 Citing an example of her drinking attitude, Frema revealed that when Emelia Brobbey's sister's husband died in the UK and Emelia came over for the funeral and she drunk her self throughout the funeral that people began to question her drinking attitude.
SEE ALSO: "IT'S NOT A SIN YOUR MARRIAGE COLLAPSED,I PRAY YOU GET A GOOD MAN TO MARRY"- MCBROWN ENCOURAGES BROBBEY [VIDEO]
Frema shockingly revealed that Emelia's mother never got married and even all her 3 daughters have different fathers.
Now out of the 3, only one got married and her husband was the one that died in the UK and that was where Emelia Brobbey disgraced herself as a drunk.
WATCH FREMA MAKING THE DAMNING ALLEGATIONS BELOW
https://youtu.be/kvXK7aI0Fz8
SEE ALSO: Video: Reasons why Emelia Brobbey's marriage to Dr. Boateng of End Point Homeopathy Clinic collapsed finally revealed