– Actress Emelia Brobbey has opened up on recent attacks from one Frema
– According to the actress, all the attacks from Frema are lies with no substance in it.
– She added that, if she has done anything to anyone resulting in these recent attacks, then the person should come out clear, so she apologizes.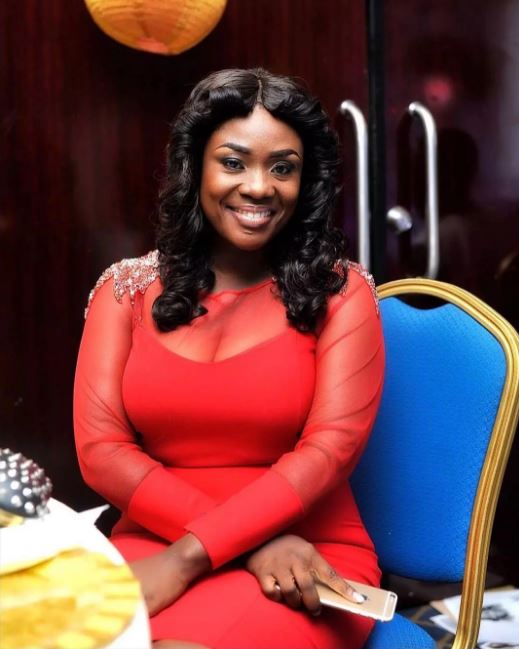 Award-winning actress and TV show host, Emelia Afia Brobbey, has waded into recent attacks on her person by one Frema who in a video claimed that Emelia is a drunkard, prostitute and so and so forth.
Speaking in an interview with Obaa Tiwaah in a Facebook live, the screen goddess said she is 'down' and 'shocked' by Frema's claim.
She added that she doesn't have a problem with anyone in the movie industry—but it being a human institution might have faulted one person or the other.
She continued that, she was disheartened to hear someone insult her to that extent and even go ahead to include her mother, Nana Yaa Twumwaa.
According to Emelia, what pains her more is to see her sons grow up to hear all these outlandish claims about their mother—But believes her Lord will fight for her.
The mother of two also indicated that she doesn't even know Frema and quickly added that "if she married a virgin, then fine but if a man slept with her before marriage then, I leave it all to God".
She then veered into the substantive matters Frema raised. She debunked her claim that she gave birth when she was in SHS or has not done anything in her hometown, Agona Swedru.
READ ALSO: Nigerian Lady Shares Chat She had With A Man Who Requested For S*x Before Giving Her A Job
Emelia expressed dissatisfaction with why people want to bring problems between her and Nana Ama Mcbrown when she —in actual fact, regards her not even as a colleague but as her sister.
Emelia reiterated that she has built a five-bedroom house in her hometown, Agona Swedru, —so do not understand why someone who claims to know her secrets or past would come out with those lies.
In conclusion, she pleaded if she has done any wrongdoing to anyone, that fellow should come out clear so she can render an apology to that person. "All the things that Frema said are untrue" She categorically stated.
Watch/Listen to her reaction below;(NB: You can skip to the 3:20mins onwards to listen )
https://youtu.be/Qzv-pKsLffQ