Lydia Forson, the sensational Ghanaian actress has jumped to the defense of Menzgold investors who are being mocked and tagged greedy for investing in the 120% interest per annum in the gold dealership company, Menzgold.
In the view of the outspoken actress, the investors were not greedy as some people want the whole world to believe but rather they saw an opportunity to earn money from a company which has been endorsed by high profiled personalities in Ghana.
SEE ALSO: Rozy collections: NAM1's wife's shop was emptied at night with 3 Tundras and one KIA pickup
Lydia Forson took to her official blog, lydiaforson.com, to write for the first time about the brouhaha going on with Menzgold.
READ HER ENTIRE POST BELOW
On Menzgold.
There are so many stories surrounding this issue that I wouldn't even know where to begin; however I've seen so many people blame the victims of this investment for being greedy and not heeding to BoG's warnings, and that's what I want to address.
Here's the thing, Menzgold ran a pretty good media campaign.
The company was endorsed by high profile celebrities, the CEO rubbed shoulders with some of the most important people, including politicians in the country.
Did any of these people have suspicions about the company? I'm sure they did.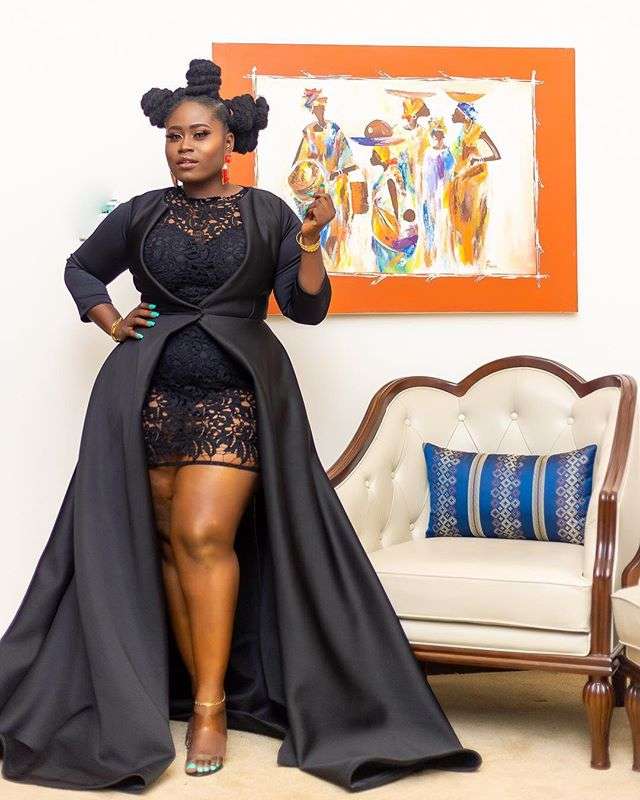 Like many I got a little excited at first by it; I'm not even going to pretend that I didn't want some of the money flying around, I did.
But there were so many unanswered questions and I'm a suspicious person by nature, so when it seemed like my questions weren't being answered I took a step back.
SEE ALSO: Court issues bench warrant for arrest of Nana Appiah Mensah & Menzgold Directors
Many of his acquaintances had these questions too, but they didn't want to jeopardize their bank accounts by asking.
These people we trusted and looked up to who associated and endorsed the company and man behind it, made a lot of BoG's claims seem like nothing more than a "witch hunt" against a young successful man.
The company invested A LOT ( and still do) in heavy publicity to counter and rubbish A LOT of these warnings.
To a lot of us who know nothing about the financial market we can be easily manipulated with numbers and when those numbers read " you're going to be very rich", we're sold.
So before you call these investors greedy ( and some were) and ignorant for not yielding to the warnings; understand that the company put a lot into legitimizing itself, and it worked.
Also, not every investor wore a suit and tie; the most affected by this are those who didn't have access to social media, newspapers and other traditional media, they are those who took all their life savings of what could mean very little to you and me, but a lot to them, and put it into something they were convinced would give them a better life.
The poor, looking for a way out, the poor they knew wouldn't even have the voice and resources to fight back, and the poor who didn't always know better, they are the saddest victims in this.
But let's be honest, if he's guilty he'll probably get away with it because we live in a country where people will #standwith anything that lines their pockets from time to time.
SEE ALSO: Rozy collections: NAM1's wife's shop was emptied at night with 3 Tundras and one KIA pickup