This is Evangelist Akwasi Awuah – He is the founder of Pillar of Zion Church International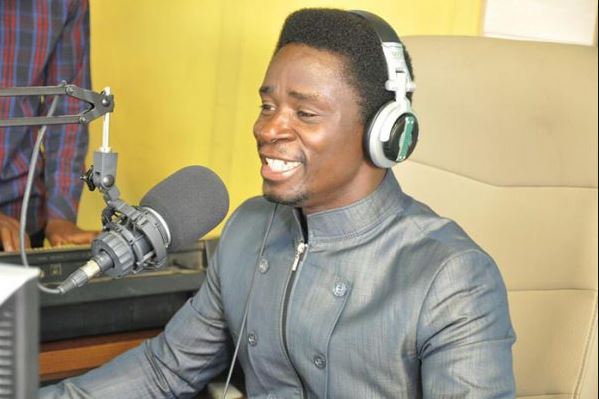 He is widely known to be one of the most outspoken evangelists in Ghana and he has mentioned names of fake and occult Prophets who are renowned for their work as Prophets.
According to the evangelist who was preaching on Sika 89.5 Fm in Kumasi, and as monitored by Ghpage.com on a sermon he titled " the second coming of Jesus Christ" stressed on how fake Prophets have Won Souls for Satan.
According to the Evangelist in his own words said, he can testify that the following pastors are occult Prophet in disguise.
Prophet Kum Chacha,
Prophet Ebenezer Adakwa Yiadom,
Prophet Obinim,
Reverend Osei Bonsu (Reverend O.B),
Agya, Osofo Kyire Abosom,
Bishop Bonigas
…and much more Prophets are to him occult Prophets and Bishops.
The evangelist added that nothing can make him retract what he has said about the aforementioned Prophets and Bishop.
During his sermon, he continues to say that, there have been uncountable occasions that some of these people confronted him with the aim of talking him to join their secret groups/society.
Evangelist Akwasi Awuah said they employed on him different tricks to get him fall in their traps to join them.
"They sent someone to talk to me while in Church preaching, that they will assist me to build my Temple for and in addition give me huge sums of money. " He stated
"They also sent some women who claimed to have formed 'Women's Fellowship' and would like my church members to join—Which I turned down their proposal."He added.
He later mentioned Prophet Kum Chacha as one of those Prophets who visited him at his house to talk him into joining their occult group — Which he again refused.
READ ALSO: VIDEO + Photos: MAAME SERWAA EXPOSED — Illuminati is using Her To Destroy The Youth-Evangelist Addai
Evangelist Akwasi Awuah has also said there are some Prophets who preaches in English and are occult Prophets.
NB: Scroll down to continue with the names and video on the Next Page