Looks like Asuoden CEO Pope Skinny is in a comfortable lead with his beef against his former boss Shatta Wale.
Pope Skinny who is beefing with self-acclaimed Dancehall King Shatta Wale after he was sacked for not being loyal, snitching and seeking the downfall of the SM empire over the weekend.
So far, Pope Skinny has made some damning revelation about Shatta Wale including he being a drug addict, someone who believes in juju and recently Shatta's intention of joining the Freemasons but got rejected.
Also Read: Shatta Wale wanted to join Freemasons – Pope Skinny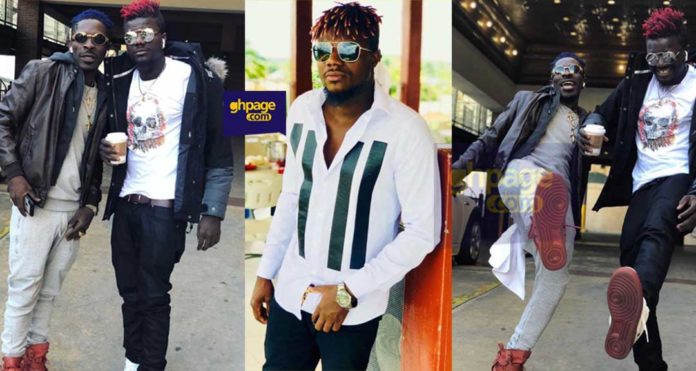 Shatta Wale on the other side has also accused Pope skinny of also been a rapist and he(Shatta Wale) had to beg on his behalf otherwise he would have been in jail by now and also owing him $10K an allegation Pope Skinny has denied.
On Pope Skinny's Snapchat monitored by Ghpage.com, he dared Shatta Wale to say open his mouth to say "D3" but till now Shatta has not yet responded to him.
See screenshot below:
Judging from what Yaa Pono did to Shatta Wale after he asked him to say "FI" we are sure Shatta is avoiding that from happening to him again hence his silence.