Oh, so you have been living under the rock or just arrived from Pluto?Well, then you've missed but I will try and summarize the gist for you.
Editors of Ghpage.com woke up this morning to see a trending video on social media, wherein it a certain facebook slay Queen later identified as Akosua Sika was been beaten up by another Slay Queen who has also been identified as Sharon Gh for the former's attempt to Snatch her boyfriend.
It all happened to be that, Akosua met a guy on social media who after chatting him for a while requested that the guy should give her money to buy food.
The guy agreed and invited her over to his house.According to various social commentaries on the issue, the guy had already informed his girlfriend about the whole development as a way to prove his love and faithfulness.
READ ALSO: Video: Akosua Sika, the girl who was mercilessly beaten by another girl for snatching her boyfriend speaks
The guy's girlfriend with her gang also came to meet Sika at her boyfriend house and there the beatings began[Watch video here].
So, who at all is Akosua Sika and all those involved in this brouhaha.Ok, so we decided to delve into the issues and bring you up to speed.
We, however, went through Akosua's post on social media and what she has been writing on Facebook will give you an idea of her personality.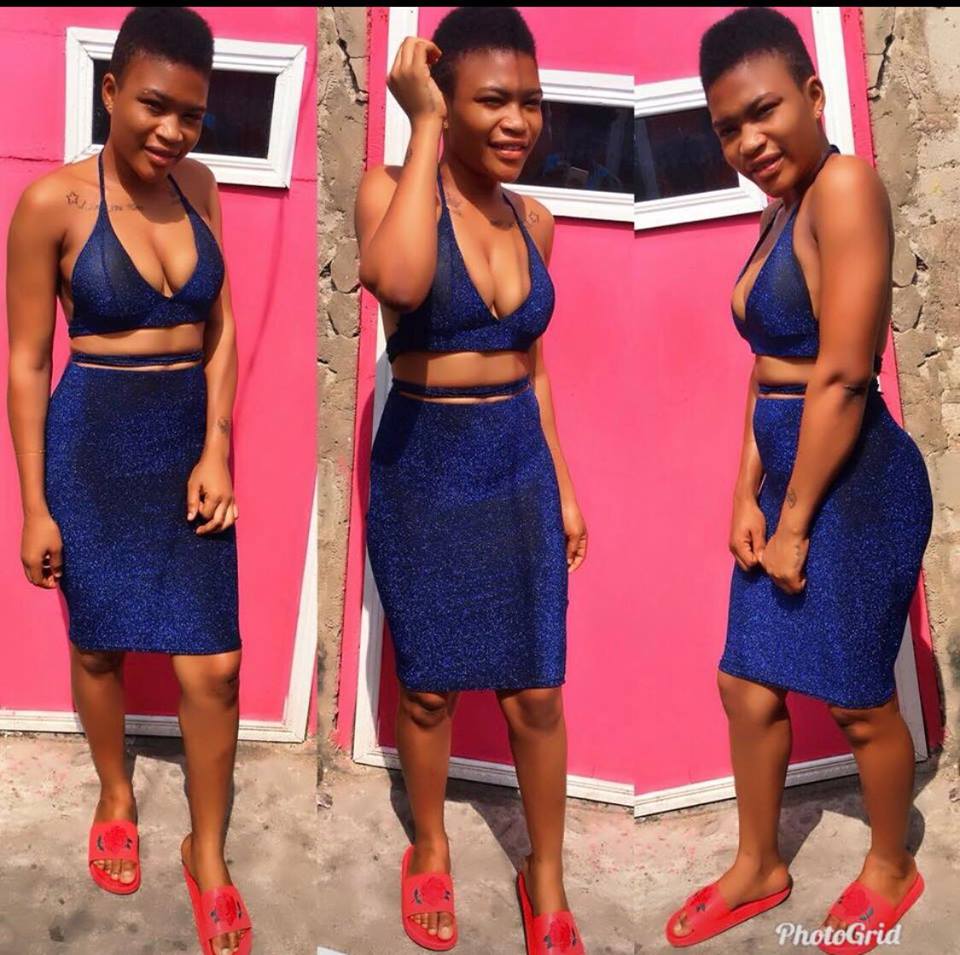 And so Akosua posted, she care-less if she is a side chick and threw a strong signal to main chicks that, she is equally a stakeholder of the "cassava" and so should shut the 'F'up.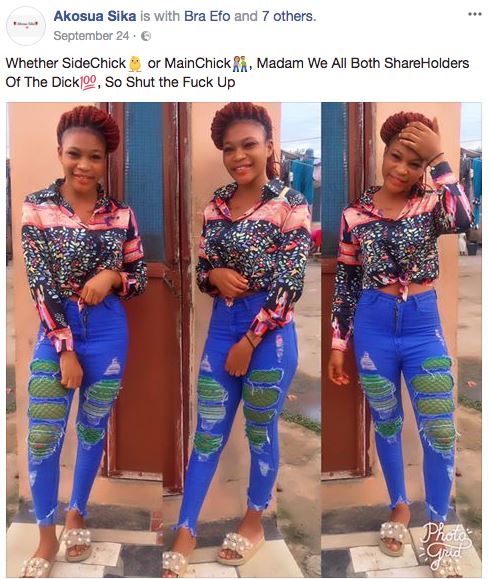 In this, she claimed she doesn't fight over it but if she is interested in a guy, she goes all the hell for him—And yes, she got slapped for going the hell out for somebody's guy.
And oh, she recently posted she needs a boyfriend who can eat her like gob3(Gari and beans)
You can look for some to eat you like that, but certainly not Sharon Gh's boyfriend,it looks.