Faiq Bolkiah, nephew of the Sultan of Brunei (Hassanal Bolkiah) is the richest footballer in the world with an estimated worth of $20 Billion.
Mostly when the super-rich footballers of the world are mention, most people look towards Real Madrid's Cristiano Ronaldo, Barcelona's Messi etc as the supposedly richest footballers of the real.
Well, a 19-year-old Leicester City's reserve player, Faiq Bolkiah is regarded as the richest footballer in the world.
SEE ALSO: Meet The Top 10 Richest Presidents In The World – Non Of Them Has Less Than $1 Billion (+Photos)
Starting his career at AFC Newbury as a youngster, Faiq Bolkiah has been playing in the England team for a while now and he is regarded as one of the talented young players in the team.
Sultan of Brunei, Hassanal Bolkiah
The Leicester winger is the nephew of Sultan of Brunei, Hassanal Bolkiah who is one of the top 10 richest Rulers of the world.
SEE ALSO: Discovered! These Are The Richest And Most Influential Families In Africa With Photos
Faiq's father Jefri is was one of the richest people in Brunei. It is believed he owned 2,300 cars – including Bentleys, Ferraris and Rolls-Royces.
When Jefri celebrated his 50th birthday, he invited and flew the late King of Pop, Micheal Jackson to perform a private Concert for him. He built an entire Stadium for the Event. He paid Micheal Jackson £12.5 million for the performance.
SEE ALSO:Photos: Meet Kofi Siriboe, The Only Ghanaian On Forbes' 30 Under 30 For 2018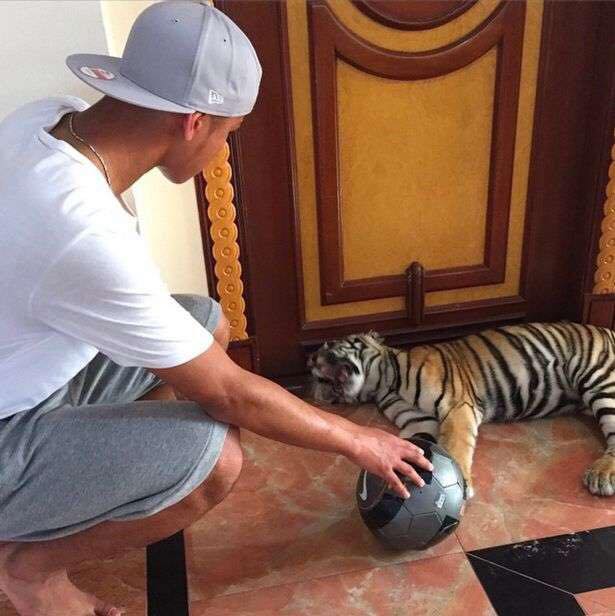 Considering how wealthy the family of Faiq Bolkiah is, people wonder why he bothers to still even play. In a rare interview, Leicester winger explained.
"I've played football since as early as I can remember and from a young age I've always enjoyed going out on the field and having the ball at my feet. My parents have always been supportive in helping me to achieve my dreams of being a footballer. Faiq Said.
Touching on who his role models are, Faiq mentioned his parents as his mentors. He said:
"They (His Parents) trained me hard both psychologically and physically through my childhood years, so I have to say they are my role models."
SEE ALSO: Meet The 'Most Powerful' Woman In Africa According To Forbes