Today's musicians are seen tattooing their bodies with mysterious designs and images of animals and human but its fortunate for the self-acclaimed dancehall artiste Shatta Wale to be out of that.
Shatta Wale himself has no tattoo of his name or SM4Lyf on any part of his body neither has Shatta Michy, his baby mama too.
Even the funny part is that the bodyguard who received a heavy slap at the s concert who claims would be loyal to Shatta Wale till his last drop of blood also has no tattoo of Shatta's name on his body.
People are still contemplating and also quizzing the lady who did that, and the questions are like, is it foolishness or just loyalty sake.
Below are the tattooed lady's photos…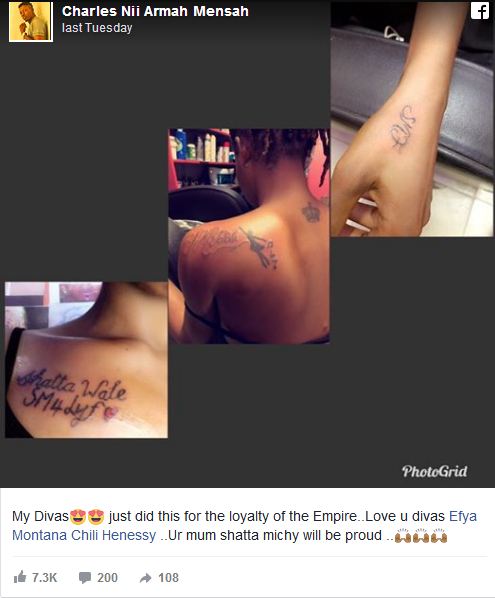 Reports indicate that on social media the lady calls Shatta Michy her mom and therefore would do anything just to please the Shatta family.