Sacked RuffTown record signee Fantana has threatened to expose her former boss Ricky Nana Agyemang aka Bullet and labelmate Wendy Shay over some treatment meted out to her during her days on the label.
According to the Girls Girls singer, she has not been treated fairly by Bullet and Wendy Shay.
In a post she made on her official Instagram handle, Fantana revealed how Bullet and Wendy Shay tortured her.
She posted: "Dear Wendy & Bullet, You guys started this and I will simply end it. It's so funny how you feel the need to publicly humiliate me making it seem like you KUT ME from the label when the whole time I'm the one who has been wanting to leave! You know my number, and my house. You guys have bullied me and tortured me ENOUGH. I won't allow you guys to use me , play me and make me look like the bad guy. WE ALL KNOW THE TRUTH. The TRUTH THAT YOU BOTH ARE SCARED OF. Since you guys want everything to be public . WHY DONT I JUST TELL THE TRUTH? @wendyshayofficial @bullet_rufftown @rufftownrecordsgh @rayjamesmuzik."
See Screenshot below: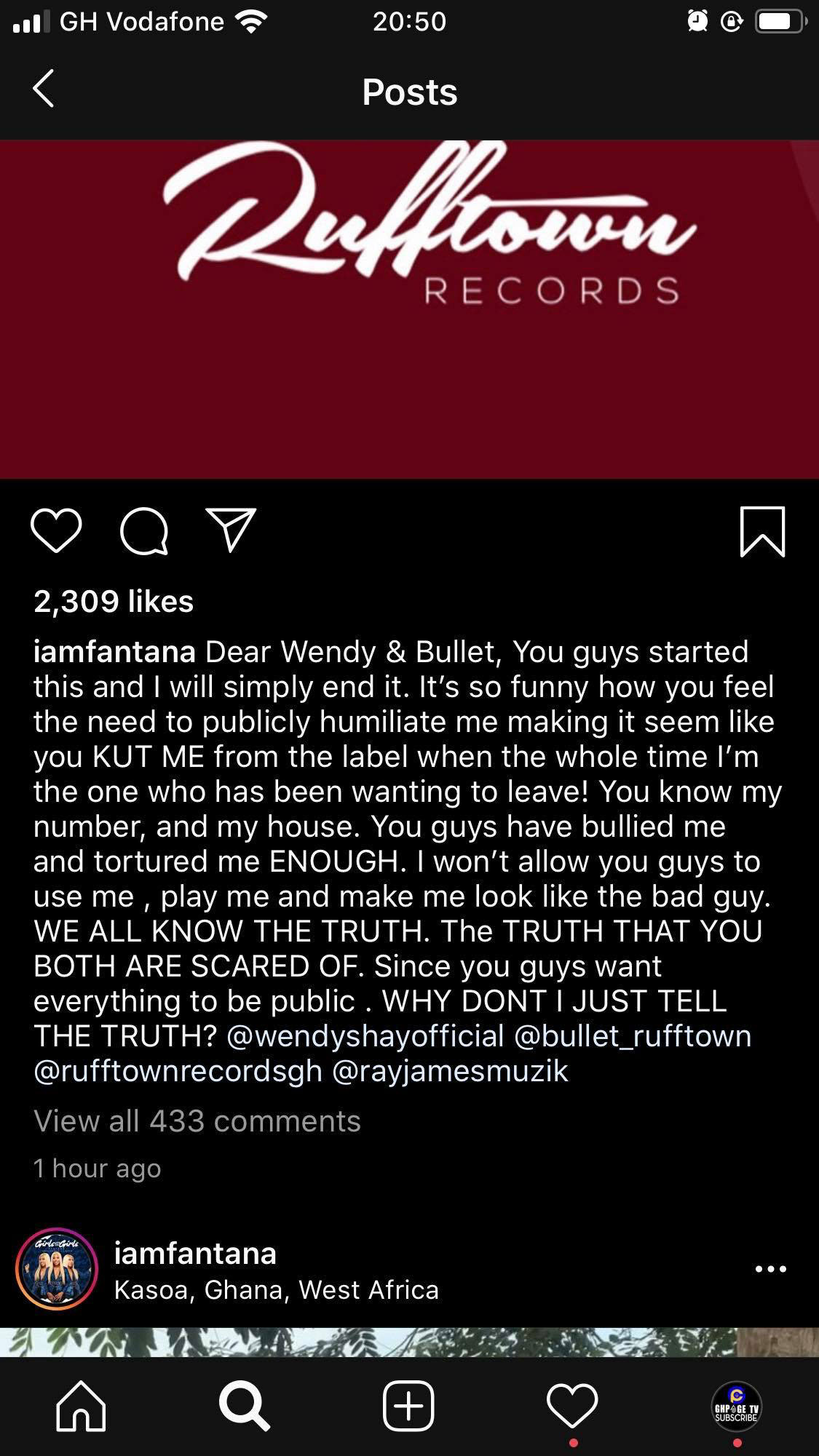 Some social media users have revealed that they had a feeling Fantana was going to be sacked from the label after she revealed that she was not friends with Wendy Shay and that they only had a working relationship.