Residents of Weija, Gbawe in the Ga South Municipality of the Greater Accra Region on Sunday morning experienced a slight earthquake.
The tremor swayed buildings and caused panic among the residents which some of them ran out of their homes at around 7:50 am.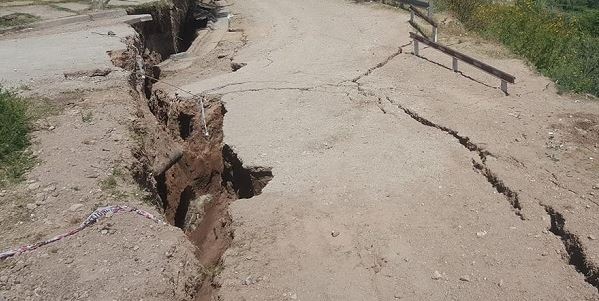 "Just experienced an Earth Tremor in the Weija/Mccarthy Hill area, My heart just missed a couple of beats," a resident wrote on Facebook.
"I felt it in my room this morning and I nearly run out of the room," Isaac Buaku also said on Facebook.
A Twitter user tweeted; "Just felt this serious Earth Tremor, crazy stuff."
Accra is considered an area to be earthquake-prone, especially the McCarthy Hills Weija area.
According to Collins dictionary, earth tremor is a relatively small or short-lived movement of the earth's surface caused by the same forces that produce earthquakes.