Fella Makafui who has for the past few days ben battling ridicule on social media for copying Sister Deborah has now taken drastic action against her boyfriend who happens to Sister Derby's ex, Medikal.
From checks on Fella Makafui and Medikal's page on Instagram by GhPage.com, Fella Makafui has not only deleted Medikal's pictures from her time but she has equally unfollowed and blocked him.
SEE ALSO: Epic response: Angry Fella Makafui blasts Sis Derby & her brother, Wanluv for disrespecting her (Screenshot)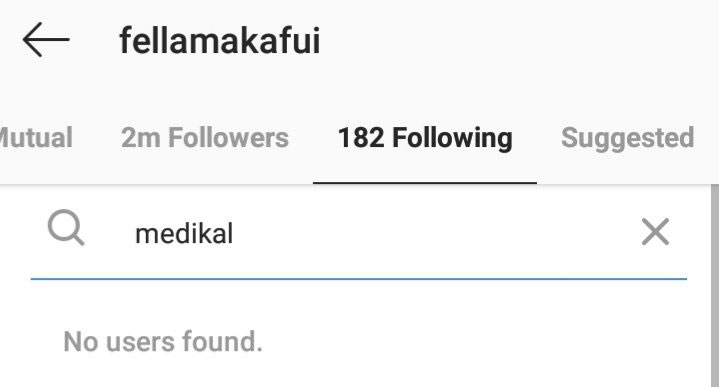 It is unclear the current problems between Medikal and Fella Makafui but it's clear that things are rough in their relationship.
A reliable source close to Fella Makafui has whispered into GhPage.com's ears that Fella is angry with Medikal for not standing up to the numerous ridicule from Sister Derby and her brother, Wanluv.
Fella Makafui Feels Medikal is not protecting her dignity well enough considering the fact that she has been a strong pillar behind his successful music career.
SEE ALSO: Princess Shyngle exposes actresses who sleep with sugar daddies to live big on social media
Well, we have already reached out to Fella Makafui and Medikal's camp for official comment. We will keep you updated.