Actress and young entrepreneur, Fella Makafui appears to have completely disregarded reports and rumors going rounds that she has been infected with HIV.
In the midst of serious allegations, Fella Makafui has rather shared a beautiful photo with a 'powerful' message as a caption to seemingly swing off the rumors widely circulated about her.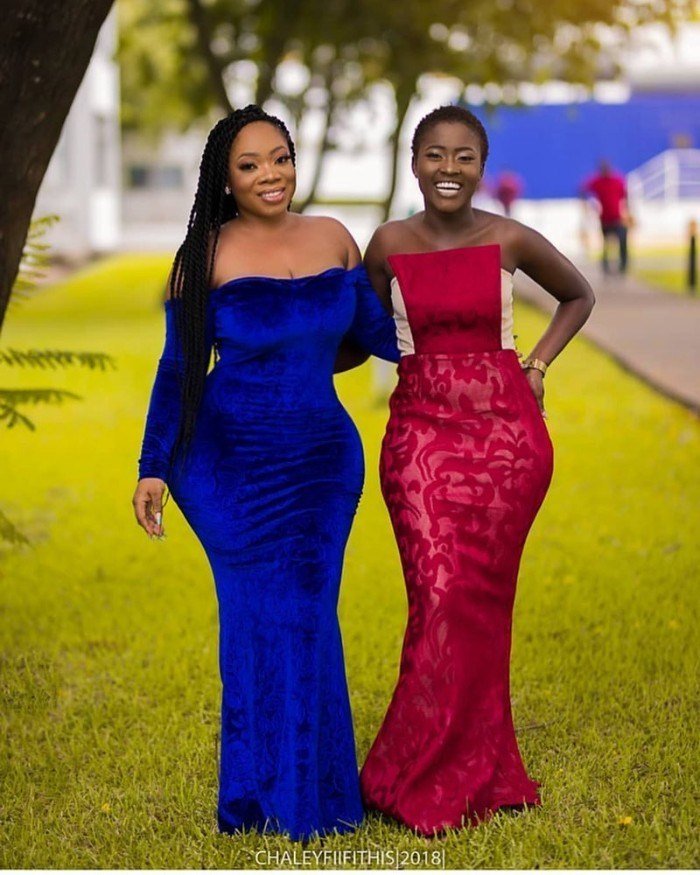 In a new post shared on her Instagram page, the YOLO actress was dressed in a beautiful red outfit with a nice smile with the caption: "There is no limit to what women can accomplish. (with emojis of a crown and trophy)."
Analyzing Fella's caption, she is trying to draw a picture that no matter the kind of rumors spread about her, she would remain focused and not be perplexed.
The crown and trophy could also signify her victory of the rumor-mongers who seek to bring her name into disgrace.
See the post below…
According to the reports, Fella Makafui slept with one Nigerian CEO, Livingstone Abani, of Madhaus Entertainment leading her to contract the deadly disease.
The rumors also added that this same Abani has also slept with Moesha Boduong and given her the STD too.
However, Moesha has come out and dared the Snapchat user believed to be a female, to release photos to back her claims though she refused to make a confession on whether she has been in contact with Abani or not.