By now its clear Fella Makafui is not all over Medikal for hype as has been alleged; she is deeply in love with the Ghanaian rapper and she is not letting him go anytime soon.
Fella Makafui has penned a beautiful love letter to Medikal to express her undying gratitude to him for making her the happiest woman.
SEE ALSO: I'm disappointed in Sarkodie-Yaw Dabo reveals why
She talked about how Medikal motivates her, cheers up in difficult times, and makes her life exciting. Fella Makafui, however, did not mention the Audi A8 Medikal recently bought for her …lol.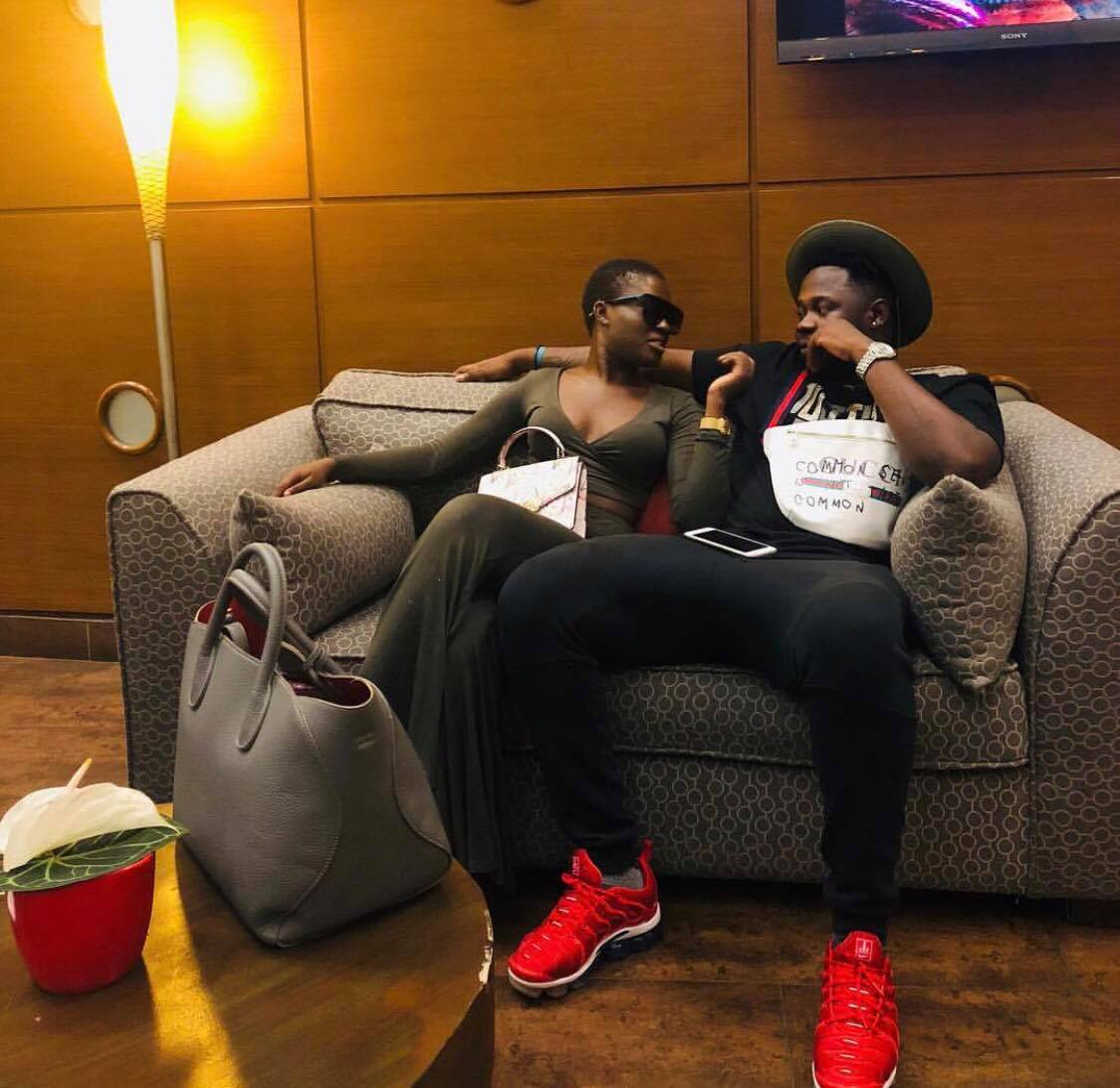 In the same post, the lover girl, Fella Makafui threw a jab at her critics for always attacking her for her relationship with Medikal. It is believed by many people she snatched Medikal from Sister Derby whiles they were still dating.
SEE ALSO: A Leaked message between Medikal and his side chic pops up on social media
According to Fella Makafui, she is not the first person to date someone' ex and she won't be the last person to do it. Meaning she started dating Medikal after he broke up with Derby.
Fella Makafui posted:
"I write from my heart this short message to this young man right here …
Adu Samuel Frimpong, God bless you for coming into my life, you have no idea how grateful I am. You have taught me a lot right from the beginning till now, you inspire me soo much, taught me how to be patient.
You changed my mentality about a lot of things and I appreciate it all !! People will never understand us and its fine ..You are such a man !!! You are different and I have never seen your type !!! God bless you ..God bless you for making me happy !! That's all we need !! Nothing in this world is worth than a Genuine Happiness!! Forget about social media but damn, I am extremely happy and it takes my worries away!! Anytime I cry for not achieving something, you remind me of who I am and you tell me to appreciate what I have and stop worrying about what I don't.
I am not scared of what the future might bring, but for the moment, I am happy and blessed to be in your life .. I am sure I am not the first or last to ever date someone's Ex .. And if Loving you is a crime, then I will gladly be the GREATEST CRIMINAL IN THE WORLD !! To my friends and fans, I might have hurt one way or the other, I'm sorry. But I have found happiness in this man ..And this is the path I have chosen. And anytime you see him, just thank him for me, he has been too good to me !! I love you baby and God bless you, wish us nothing but the best !!! ???"
SEE ALSO: Akua Ghana's Most Beautiful clears the air on divorce rumors