Fastest rising Ghanaian actress, Fella Makafui, the YOLO star has been ranked by Ghanaians on Social Media as the most well dressed female Ghanaian celebrity at today's funeral service held for Ebony Reigns at the forecourt of the State House in Accra.
After Ebony Reigns died, Fella Malafui was all over the place describing how close she was to the late sensational Afro-Dancehall diva and how much she will miss her dearly.
SEE ALSO: Video: The Heartbreaking Moment When Ebony's Parents Paid Their Last Respect To Their Daughter
However, Fella Makafui was heavily criticised when she was accused of hiring a cameraman to follow her around during the One Week celebration to take photos of her crying and in different positions just to post on Instagram.
Again, after claiming she was best friends with Frank Kuri, the lady who died with Eboni in the car accident in February, she went swimming the day Frank Kuri was laid in state and a funeral service was held for her.
SEE ALSO: I Bought Ebony's Glass Casket And Paid For The Mortuary Bills – Dr. Lawrence Tetteh
Wearing both the two pieces of "Maame Hwe", the funeral clothes named after one hit song of Priscilla Opoku Kwarteng aka Ebony Reigns, Fella Makafui fully graced the funeral service and paid her last respect to her best friend.
SEE HER PHOTOS OF FELLA MAKAFUI AT THE FUNERAL BELOW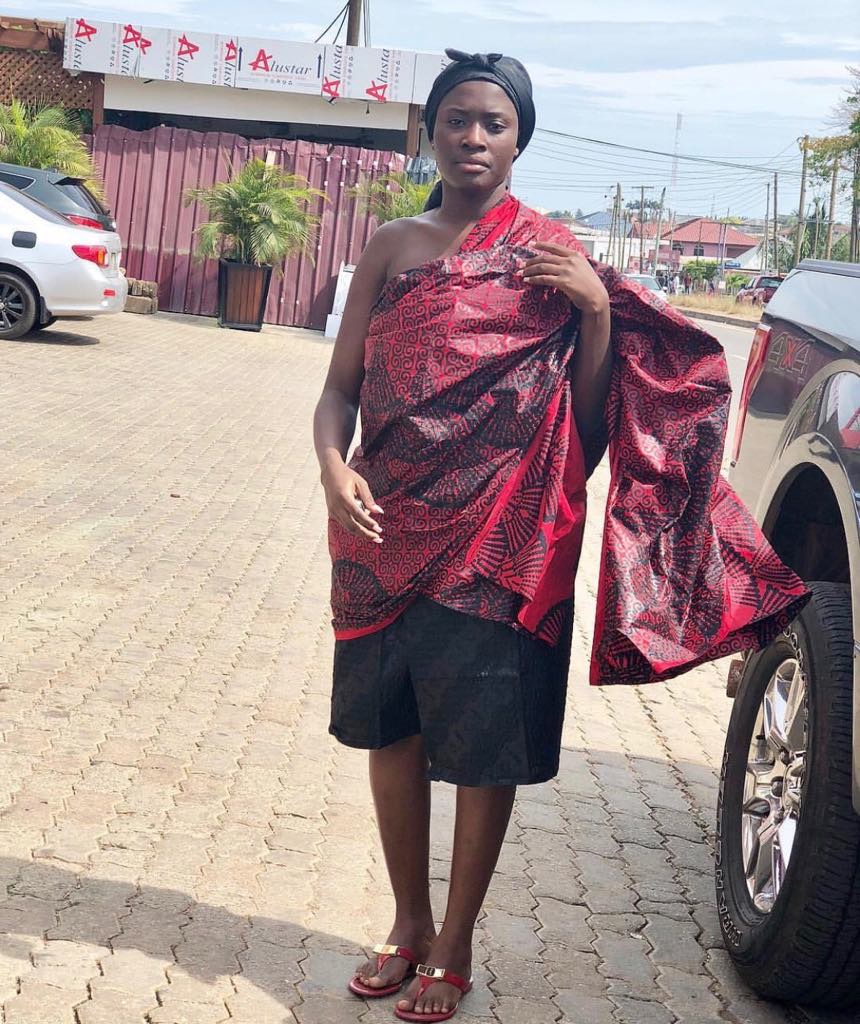 SEE ALSO: Video+Photos: Tears flow as Ebony's bodyguard, Francis Atsu Vondee is laid in state