It is very barely to see two army officials coming together as a married couple as people think two captains cannot rule one ship cos there will be always a firing on the mountains.
However, there are two army officials who bind their love together as a married couple and are showing truly that love matters more than anything, whether you are a soldier or any security official you need to submit to love.
Well, here are some beautiful and lovely photos of this Military Couple who are well known for flaunting their true love and affection on Social Media.
Princess Adeola whos is the wife is a soldier who works in Lagos while her husband is a Navy personnel who also works in Lagos.
The wife recently shared some photos of herself and husband as lovebirds and she described him as her 'man crush every day'.
See The Photos Of This Lovebirds Below……….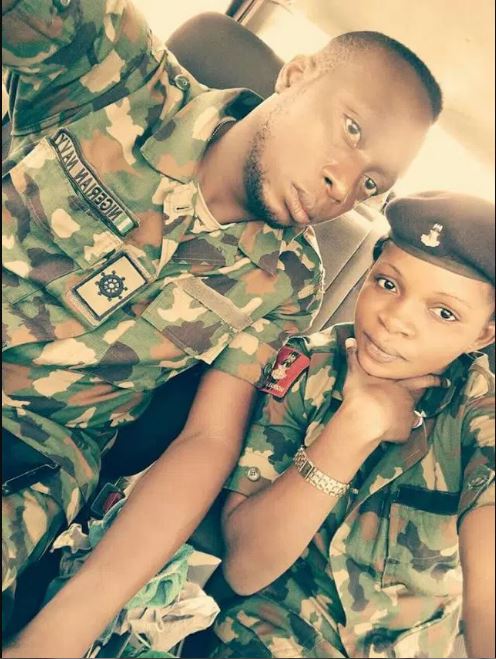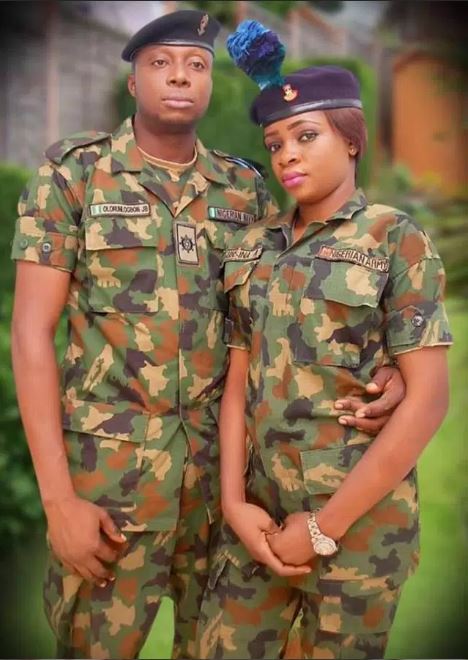 SCROLL DOWN to NEXT PAGE and click to continue the story………..