As part of Ghpage.com's editorial decision, we decided not to revisit or write about this issue again but in relation, to some recent happenings — We've again decided to set some records straight which will help people to understand the issues better.
However, we are going to make this write up very simple, easy to navigate so as to get a clearer understanding.
Also note: In order not to make this article too lengthy, we will provide links for further reading where necessary.
Here's how it all started;
Since that fetish Priest,Top Kay came into contact with Lil Win, we are told he has been ill-advising him and turning him against the other stars.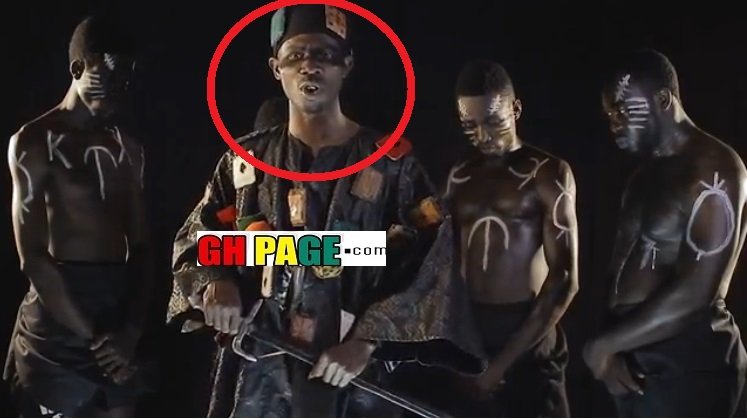 Fact 1: Kwadwo Nkansah Lilwin sent his wife packing out of their house on the basis of infidelity.
Gathered: According to what Ghpage.com gathered, it was the Fetish Priest, turned by force musician Top Kay, who informed Kwadwo that, his wife is cheating.How did he know? — Because his dwarves(Mmoatia) had informed him.
Listen to this: Exclusive Audio:Kwadwo Nkansah Lil Win's fetish Priest, Top Kay Threatened to Strike me down because of our marital differences — Patricia Afriyie, Lil Win's Wife
That issue died down from the media when Lil Win came to lie about the truth.Until Ghpage.com exclusively broke the silence of the estranged wife.
In all these,man must chop,so Sandra Ababio allegedly came into the picture.
Lil Win's issues with Patapaa popped in which led some section of Ghanaians and social media users including his own fans tearing him apart for attempting to steal Patapaa's shine with his "Corner-Corner".
Now, that opened the floodgate for those who had issues to come out to state what they have gone through in the hands of Kwadwo Nkansah aided by his fetish priest.
Fact 1: Rapper Sherry Boss founded Boss Nation— Lil Win joined later on.
Gathered: The boss nation then organized a show at Moshe Zongo in Kumasi as a sort of a way to launch the movement to the fans.That show got a mammoth crowd because it is said  to be the home base of rapper Sherry Boss.The crowd responded to him so well we gathered.
Now, this same Top Kay again informed Lilwin that, if he doesn't sack Sherry out of the 'movement'—he will take their glory and according to a revelation he has gotten from his dwarves, Sherry will become the leader and the face of the movement and so should be discarded.
Also, after we broke the silence of Lilwin's wife Patricia—Young Chorus paid heed to her advice and Parted ways with Lilwin.
Again, the fetish Priest informed Lilwin to clear off Odehyieba so he will get the opportunity to perform the ladder song with him during the Stonebwoy Ashaiman concert.Meanwhile, Odehyieba composed that ladder song.
As if all these are not enough, but that same fetish priest has created a lot of division between Kwadwo Nkansah and the other Kumawood stars.
He (Top Kay)seems to always have something bad to say about every Kumawood star that will let Lil Win disassociate himself from them.
Top Kay as part of the cause has created a lot of enmity between the Lil Win and the other Kumawood stars to the extent that, — If for instance, you are a friend to Lilwin and you are seen walking with Kwaku Manu, your friendship with Lilwin will automatically be cut off.
Yes, it is that bad and has created 'camps' within the Kumawood causing unnecessary hatred which is halting the growth the beloved industry.
We love the kumawood and want it to stand in times of these turmoil. It has been the saving grace of the country's movie industry from drowning during the influx of Nigerian movies at a time when the Ghanaian film industry was still struggling.
READ ALSO: "Kwadwo Nkansah Lilwin Will Die Very Soon" ~ Kumasi Based Prophet Reveals [Audio]
But before that can be achieved, Lil Win as the giant in it should set himself free of 'spells' from the likes of 'Fetish Priest Top Kay'whose sole aim is to destroy but not to build.—Afterall, Lilwin became who is, achieved the fame before he met that fetish guy.
Below is an audio of Lilwin's Wife